Sip into Fall Bliss with a Homemade Maple Cinnamon Latte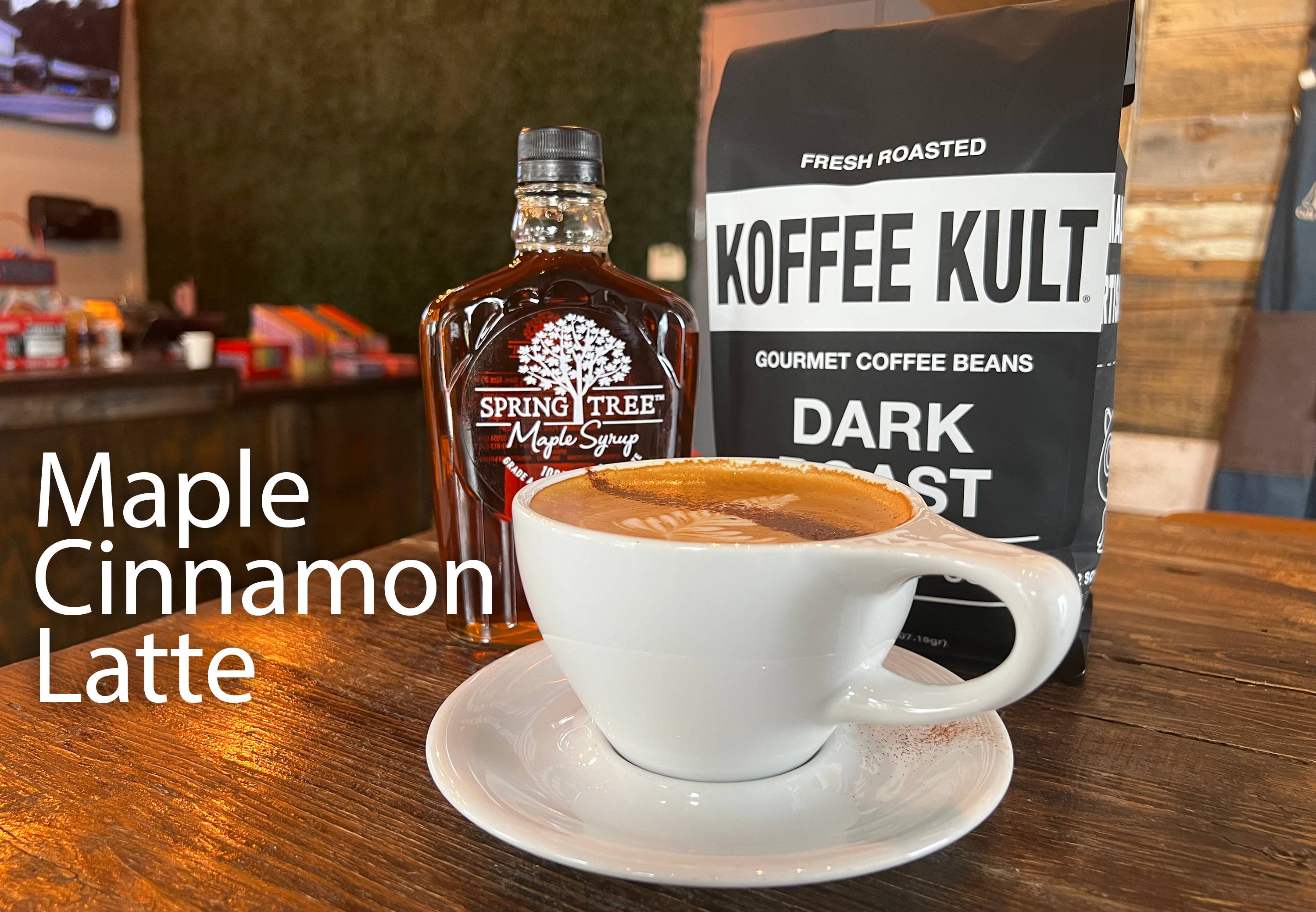 We love a good pumpkin spice latte, but this year let's make maple cinnamon latte's the treat of the season!
As the leaves begin to change and the air gets crisper, there's no better way to embrace the beauty of fall than with a warm and comforting maple cinnamon latte. This delightful concoction combines the rich, robust flavors of coffee with the natural sweetness of maple syrup, creating a symphony of autumnal bliss in every sip. Whether you're a coffee connoisseur or just someone who loves a cozy beverage, this homemade maple latte recipe will become your go-to drink for the season.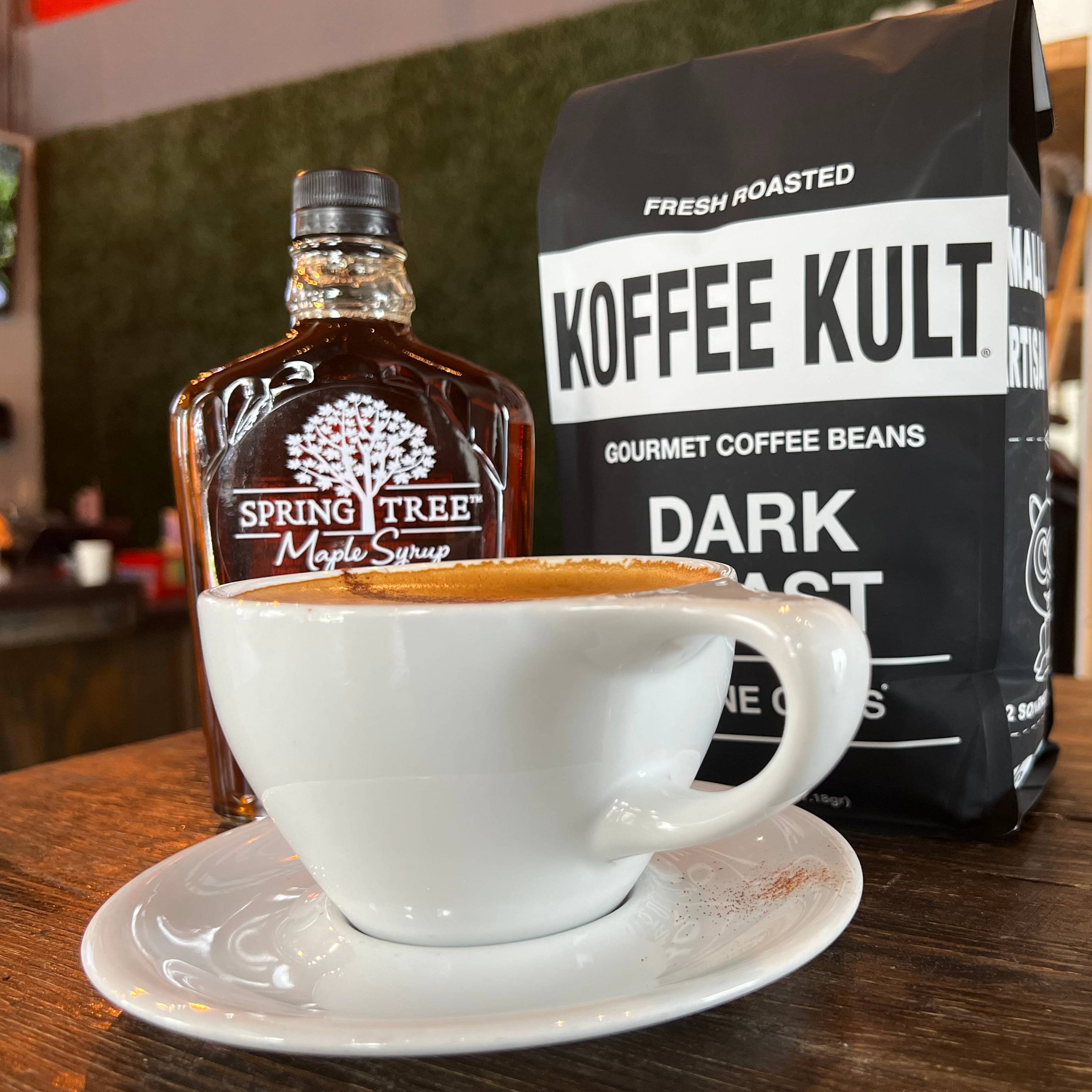 Ingredients:
2 tablespoons of pure maple syrup
1/4 teaspoon of vanilla extract
Whipped cream (optional)
Ground cinnamon (for garnish)
Optional: to add protein and make this more of a meal, add vanilla protein powder instead of the stevia listed above. This will also make the drink slightly thicker.
Directions:
Step 1: Brew the Coffee
Start by brewing a shot of espresso using your espresso machine. If you don't have an espresso machine, you can use strong brewed coffee instead. Make sure it's hot and fresh.
Step 2: Heat the Milk
In a small saucepan, heat the milk over medium-low heat. Be sure not to let it boil; you want it to be hot but not scalded. You can also use a microwave to heat the milk. Heat it for about 1-2 minutes, depending on your microwave's power.
Step 3: Mix in Maple Syrup and Vanilla
While the milk is heating, add the maple syrup and vanilla extract to your espresso or coffee. Stir well to combine. This step ensures that the maple syrup is evenly distributed throughout your latte.
Step 4: Froth the Milk
Once the milk is hot, remove it from the heat source and use a milk frother to create a rich, velvety foam. If you don't have a frother, you can achieve a similar effect by vigorously whisking the hot milk until it becomes frothy.
Step 5: Assemble Your Maple Latte
Pour the maple-infused espresso or coffee into a large coffee mug. Then, slowly pour the frothy milk over the coffee, holding back the foam with a spoon to let the milk flow first. This will create a beautiful layered effect.
Step 6: Garnish and Enjoy
If you'd like, top your maple latte with a dollop of whipped cream and a sprinkle of ground cinnamon. The whipped cream adds a luxurious touch, while the cinnamon enhances the warm, comforting aroma of your latte.
With an exquisite blend of Koffee Kult coffee, maple syrup, and creamy milk, a homemade maple latte is the perfect beverage to transition from summer to fall. Each sip will envelop you in the cozy ambiance of autumn, making it a delightful treat for crisp mornings or leisurely afternoons. Experiment with the sweetness of your latte by adjusting the amount of maple syrup to your liking, and don't hesitate to get creative with your garnishes. So, why wait? Treat yourself to a homemade maple latte today and savor the flavors of the season.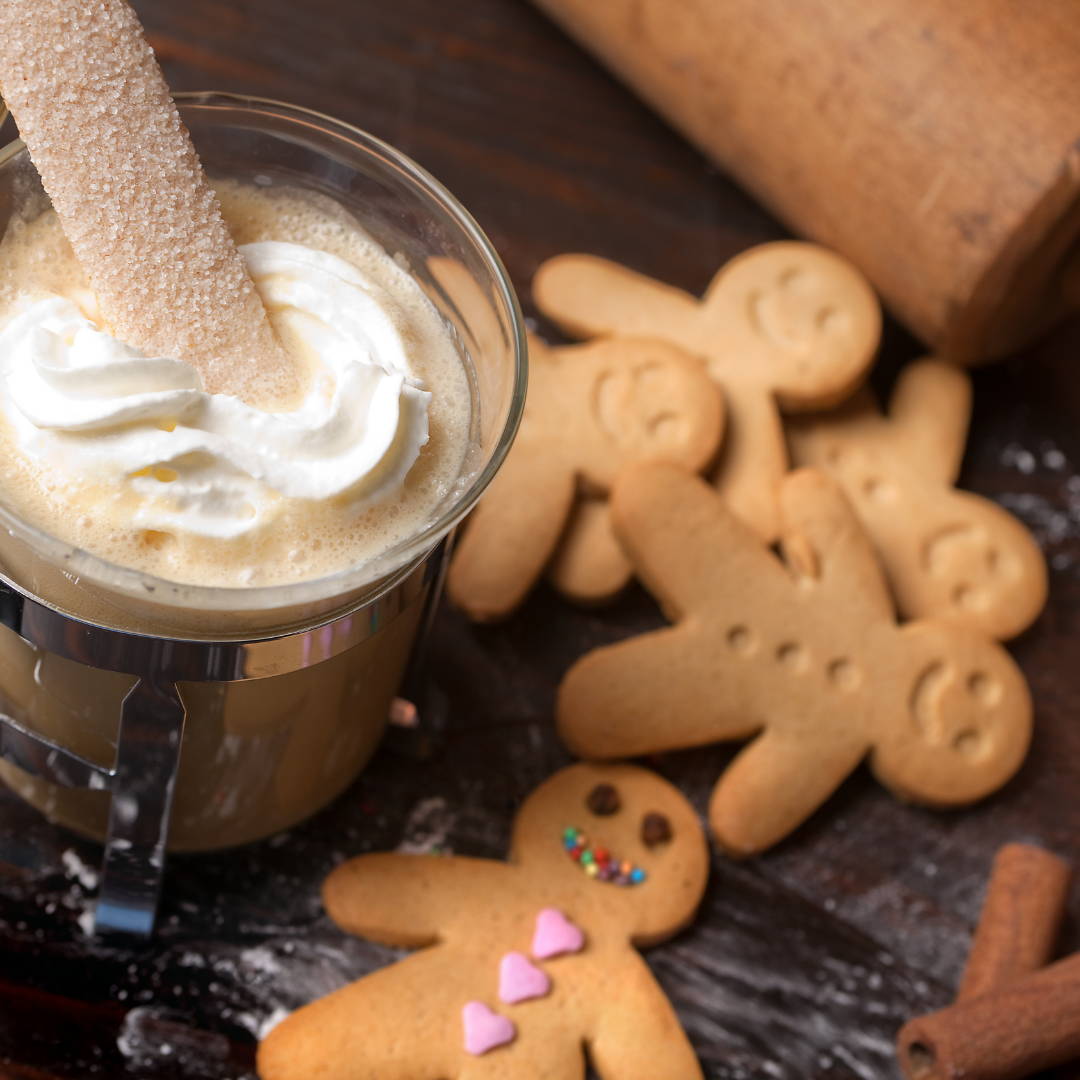 Drink gingerbread lattes all season long. It doesn't need to be the holiday season for you to enjoy a cup of this coffee decadency!
TheSkinnyNoodles created this delicious recipe using Koffee Kult beans! Get your cookie and coffee fix in one bite!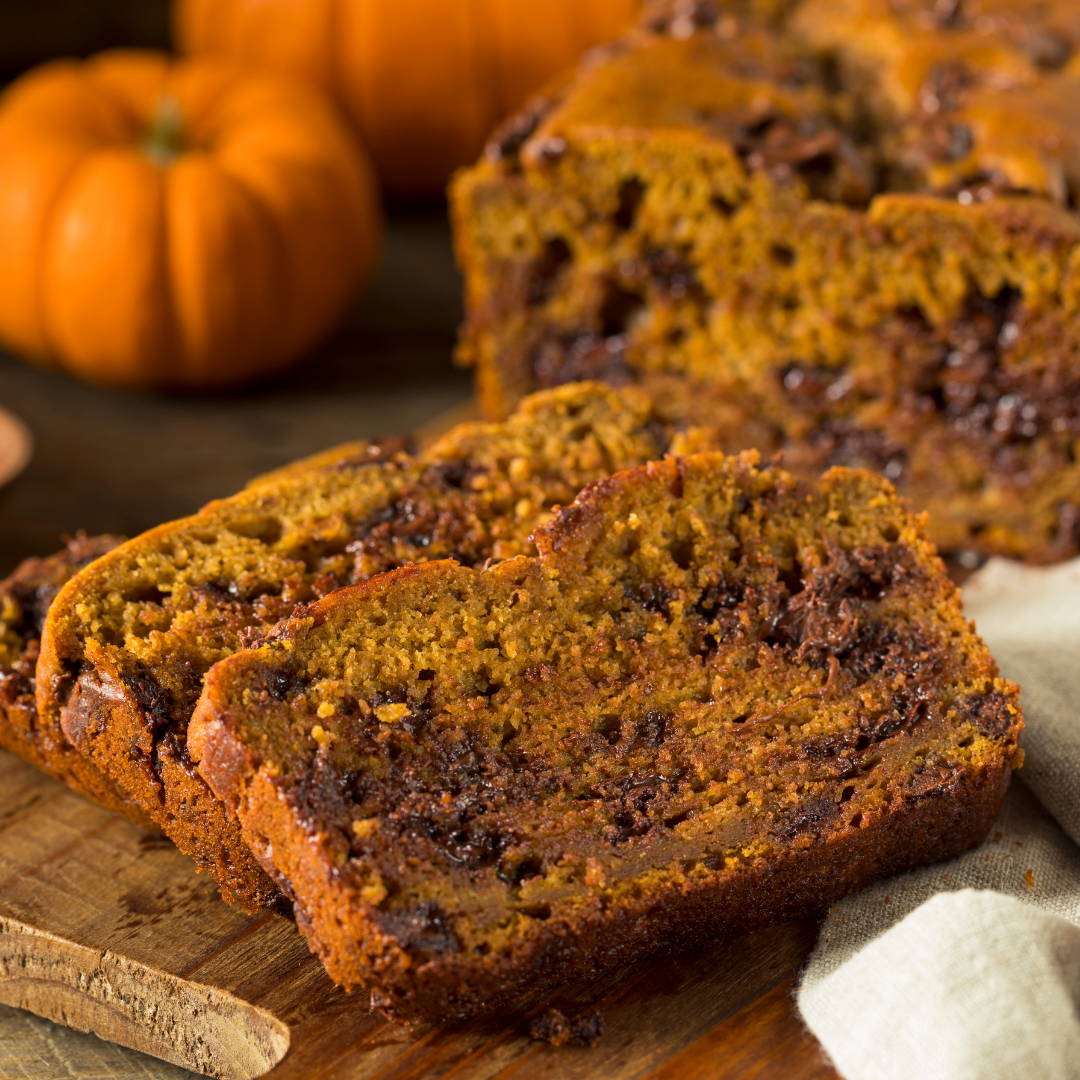 We put our spin on pumpkin bread and added coffee...and lots of it! Try our pumpkin bread with cappuccino icing & coffee roasted pecans today!
---