---
---
Time to warm-up in winter with a delicious coffee recipe. Try some of our favorite recipes to keep you warm!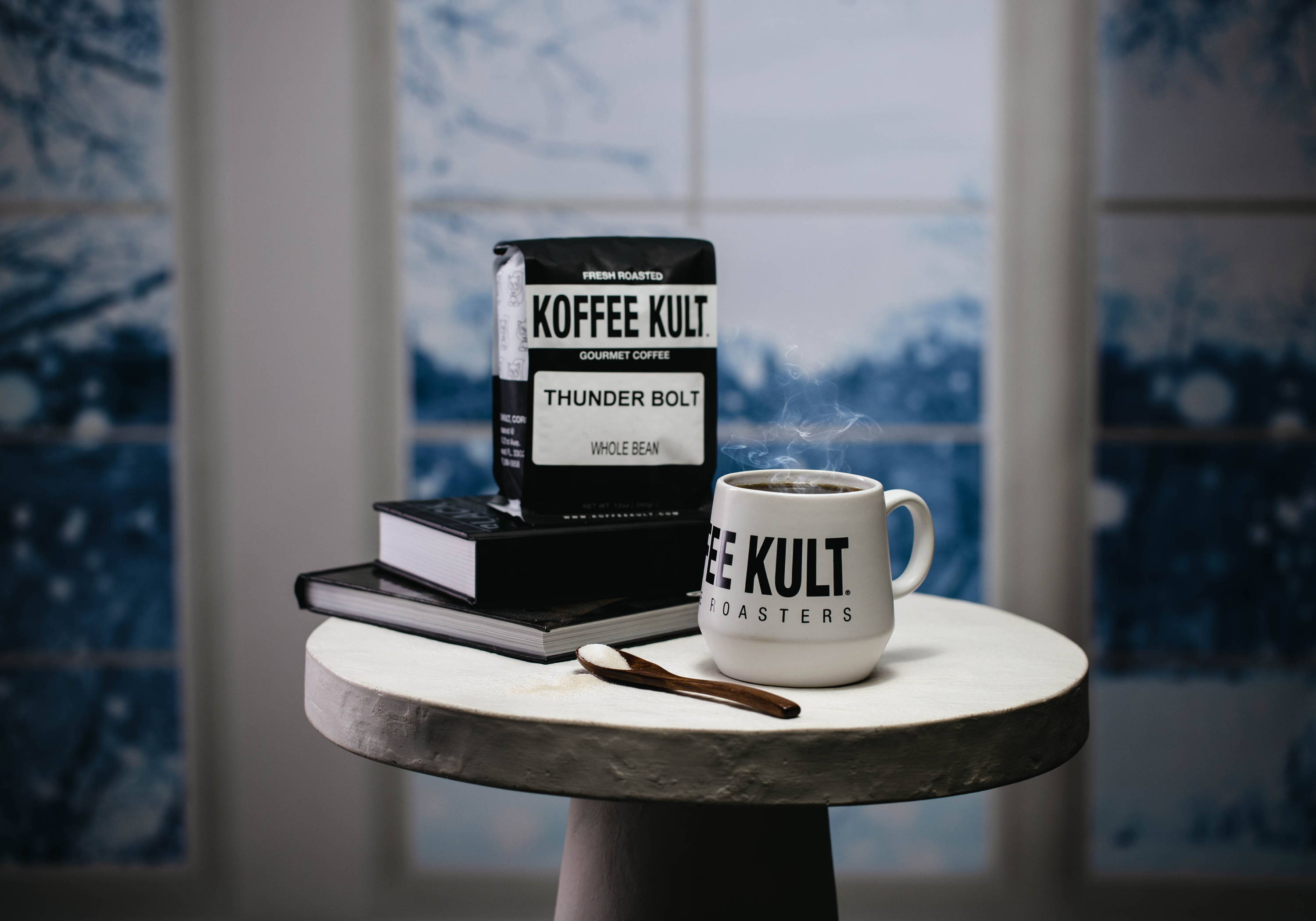 ---
Double Eye Cracker Hazelnut Mocha

Place two shots of Eye Cracker Espresso in your drinking vessel of choice. Add chocolate and hazelnut syrup to milk and steam. Pour delicious steamed mixture on top of espresso carefully and cap with froth. Top with three espresso beans.
Dark Roast French Hot Cocoa Coffee

A recipe guaranteed to be a hit, French Hot Chocolate Coffee combines the best of both worlds to create a concoction of amazing flavors. In a total of ten minutes, you can be lounging, enjoying a cup of this flavorful dark roasted coffee recipe.
---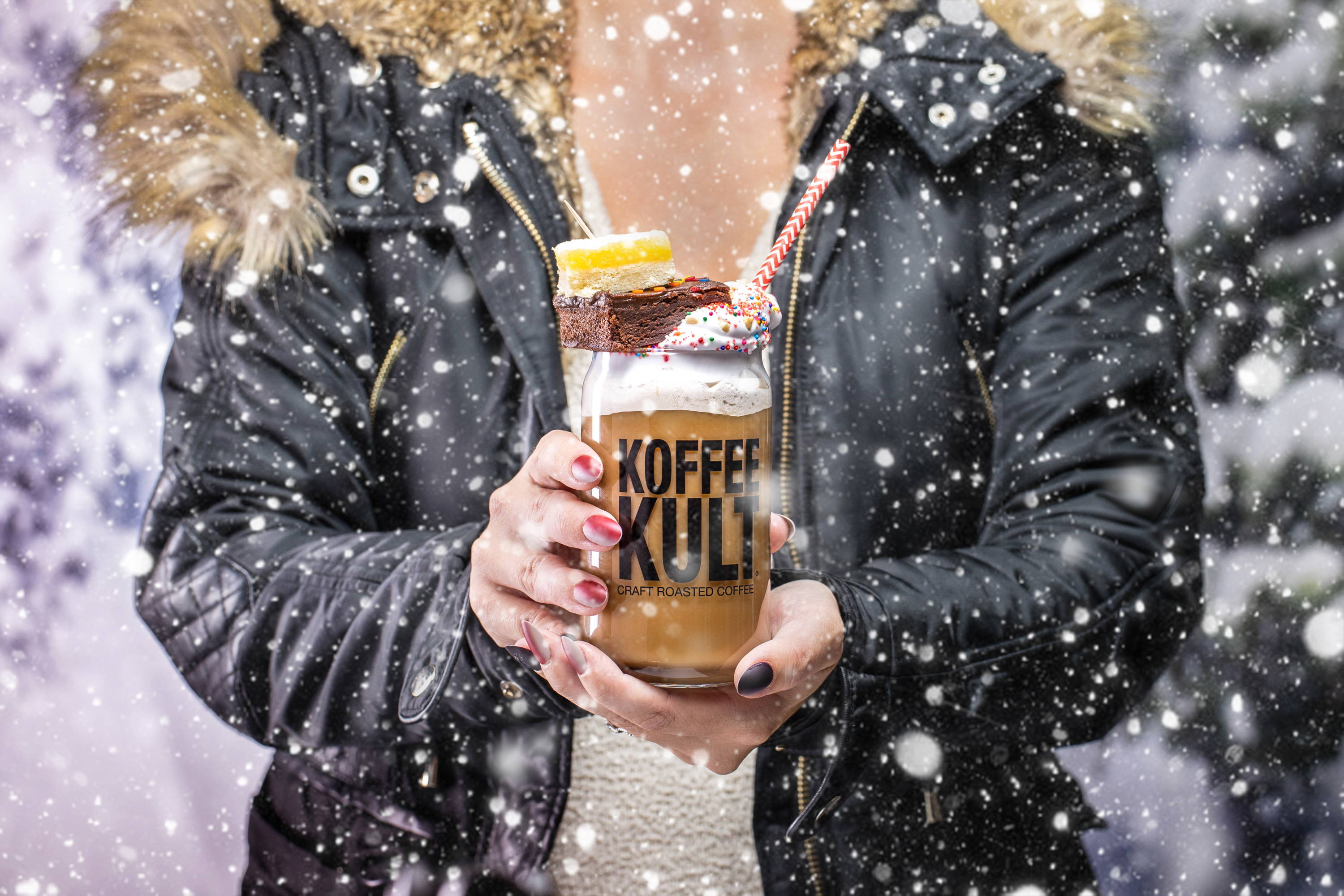 ---
Road Dog Gingerbread Latte
A little kick of ginger combined with the spice of cinnamon and of course that zing from molasses. We took all of these flavors and combined it with a can of light coconut milk, stevia, and a few tablespoons of coconut sugar to create a delicious gingerbread syrup to mix in with your latte.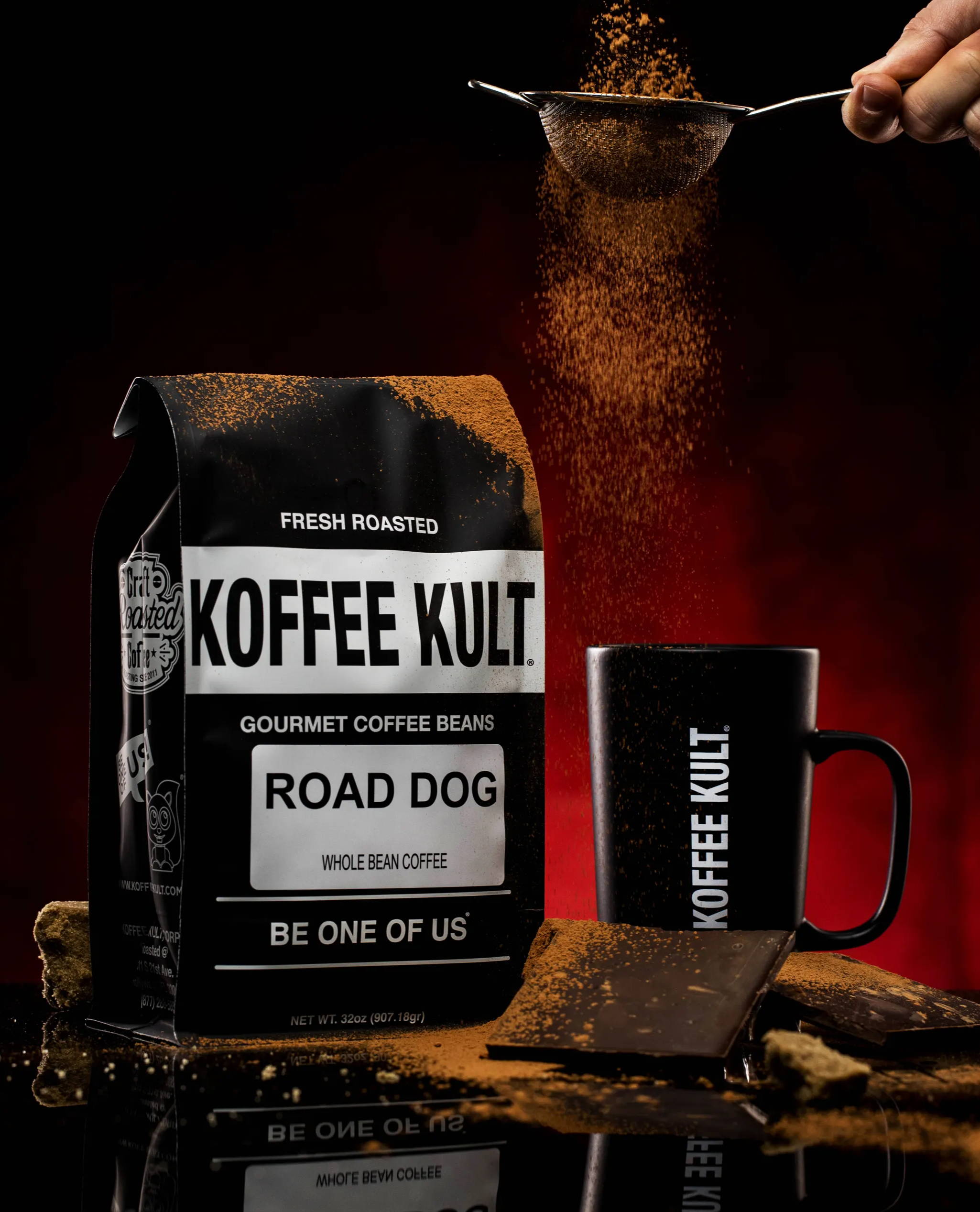 Matte on the outside and glossy on the inside, this wrap-around 16oz Koffee Kult mug showcases your love of KOFFEE from every angle.
Enjoy your coffee in a 16oz designer mug and show off your love for Koffee Kult. Nothing says "I'm drinking the best coffee" like sporting this black mug with our logo.
---