Chocolate Coconut Ladoo Recipe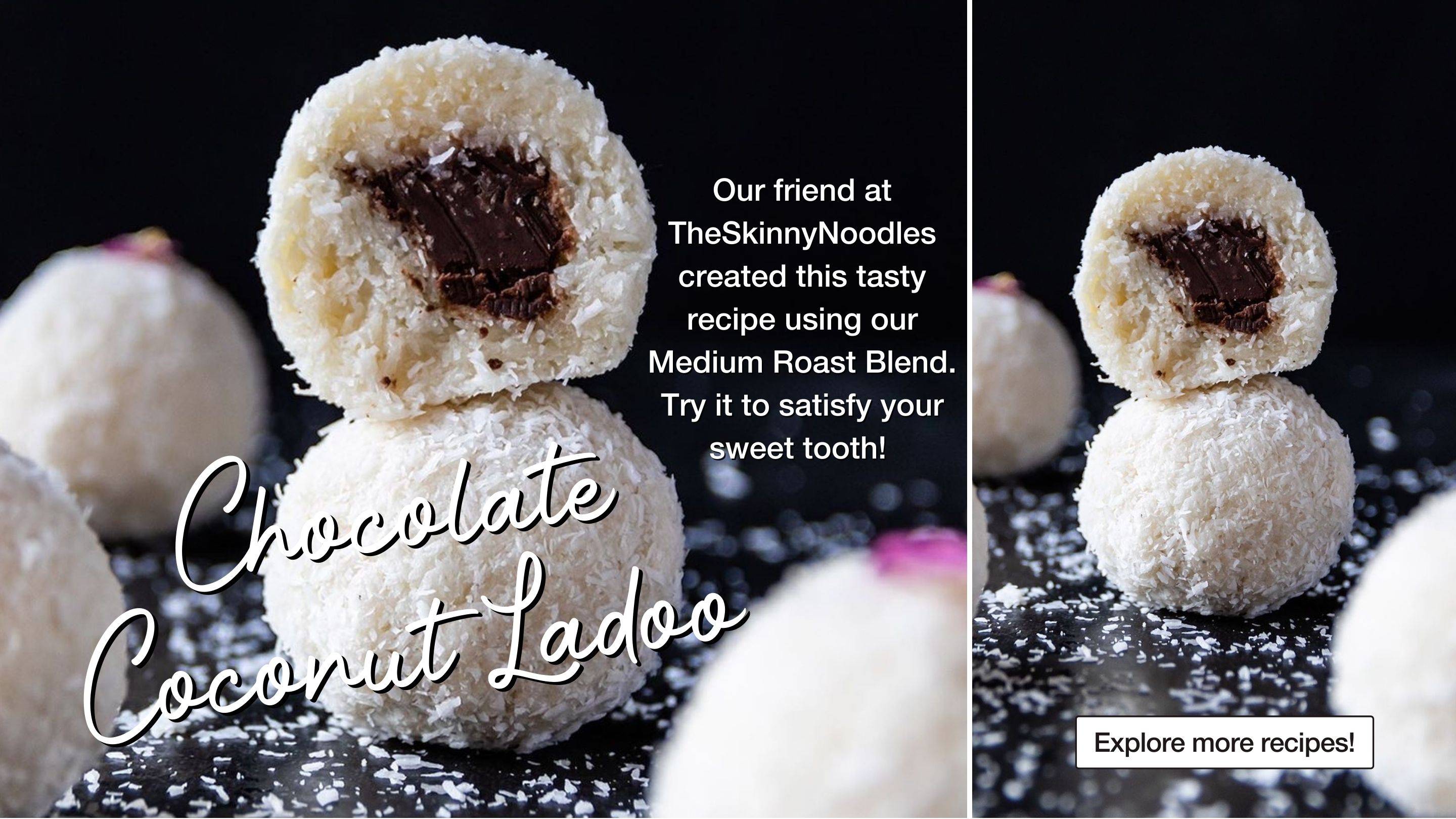 Looking for a sweet treat to try? TheSkinnyNoodles has done it again and created a delicious recipe using our Koffee Kult coffee.
Chocolate Coconut Ladoo:
1/2 cup chocolate chips
1 tbsp heavy cream
1 tbsp Koffee Kult coffee
2 cups desiccated coconut
1 can (397g) condensed milk
Watch the video for full detailed directions!
1. Place chocolate chips, heavy cream, and coffee in a double boiler or metal bowl set over a saucepan of simmering water. Make sure the bottom of the bowl does not touch the water.
2. Continuously stir until all the chocolate has melted then, take off the boiler and set aside to cool.
3. Put the desiccated coconut in a saucepan and lightly toast.
4. Add condensed milk to the toasted coconut and mix well till it becomes a formable dough.
5. Roll a small ball out of the dough and flatten in the center and add your set aside chocolate to the center.
6. Fold all sides of the dough to completely cover the chocolate in the center and roll it in palm to seal.
7. Roll the balls in desiccated coconut and enjoy!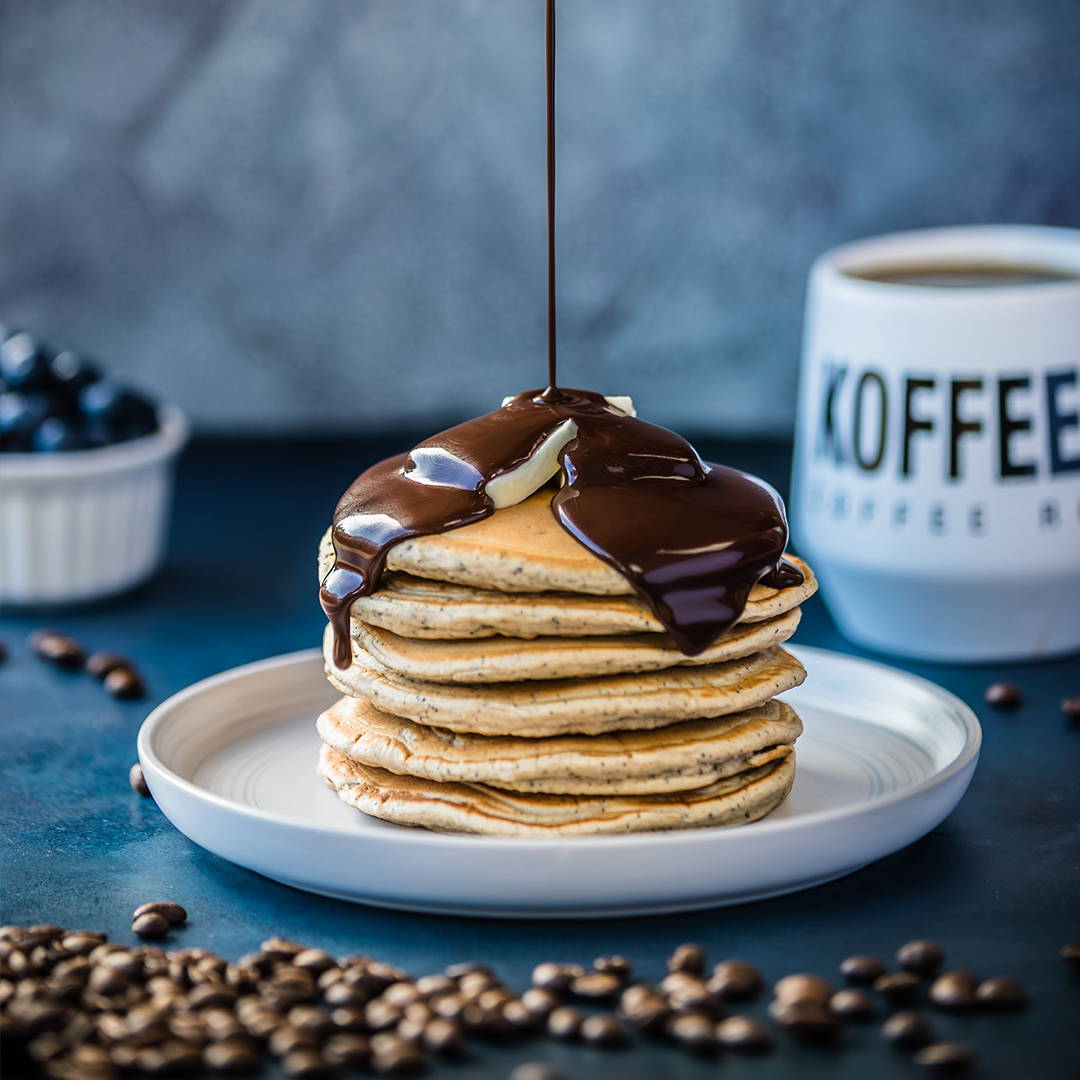 These caffeinated pancakes are the ideal breakfast treat. Try TheSkinnyNoodles take on a breakfast classic.
TheSkinnyNoodles created this delicious recipe using Koffee Kult beans! Get your cookie and coffee fix in one bite!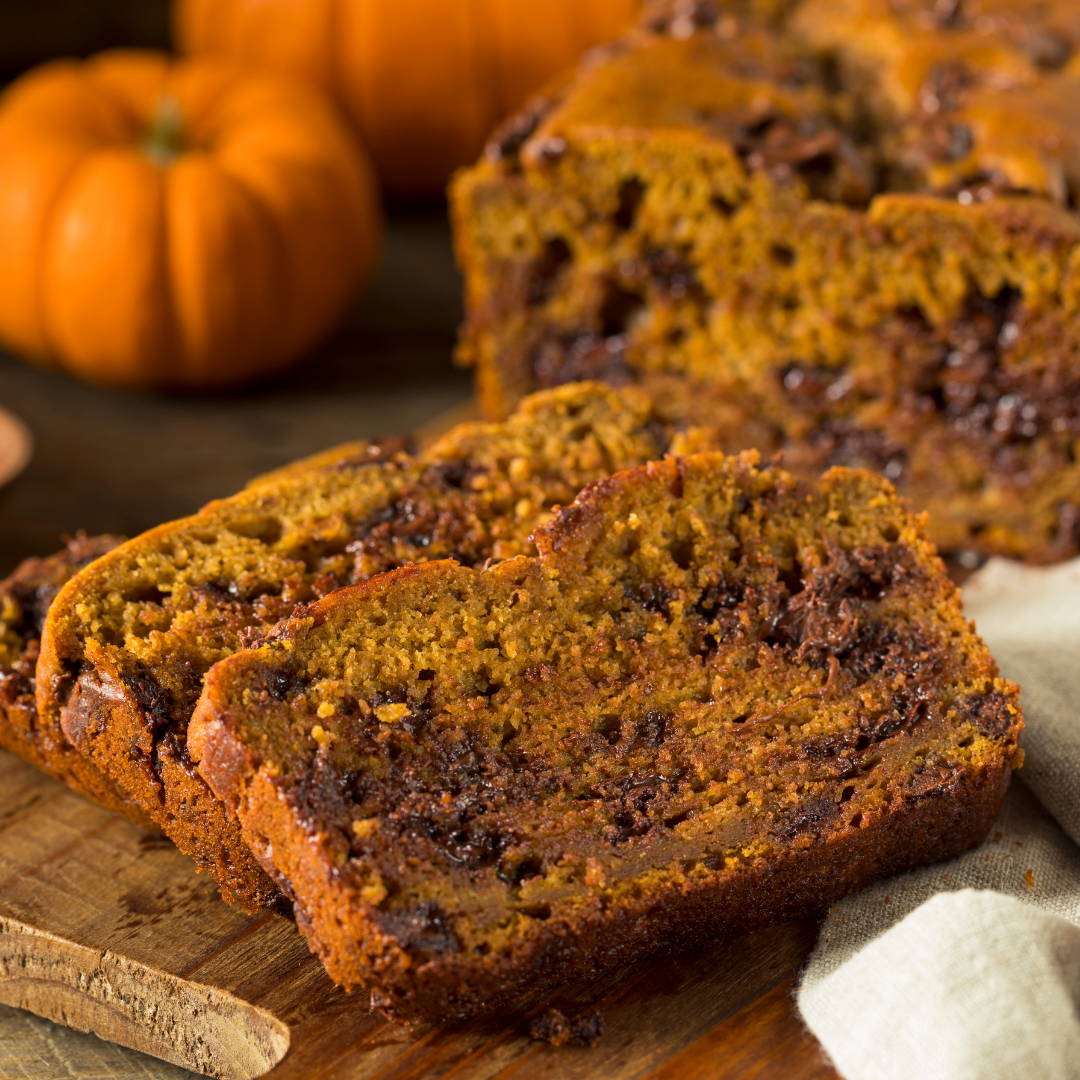 We put our spin on pumpkin bread and added coffee...and lots of it! Try our pumpkin bread with cappuccino icing & coffee roasted pecans today!
---