Treat Yourself on Halloween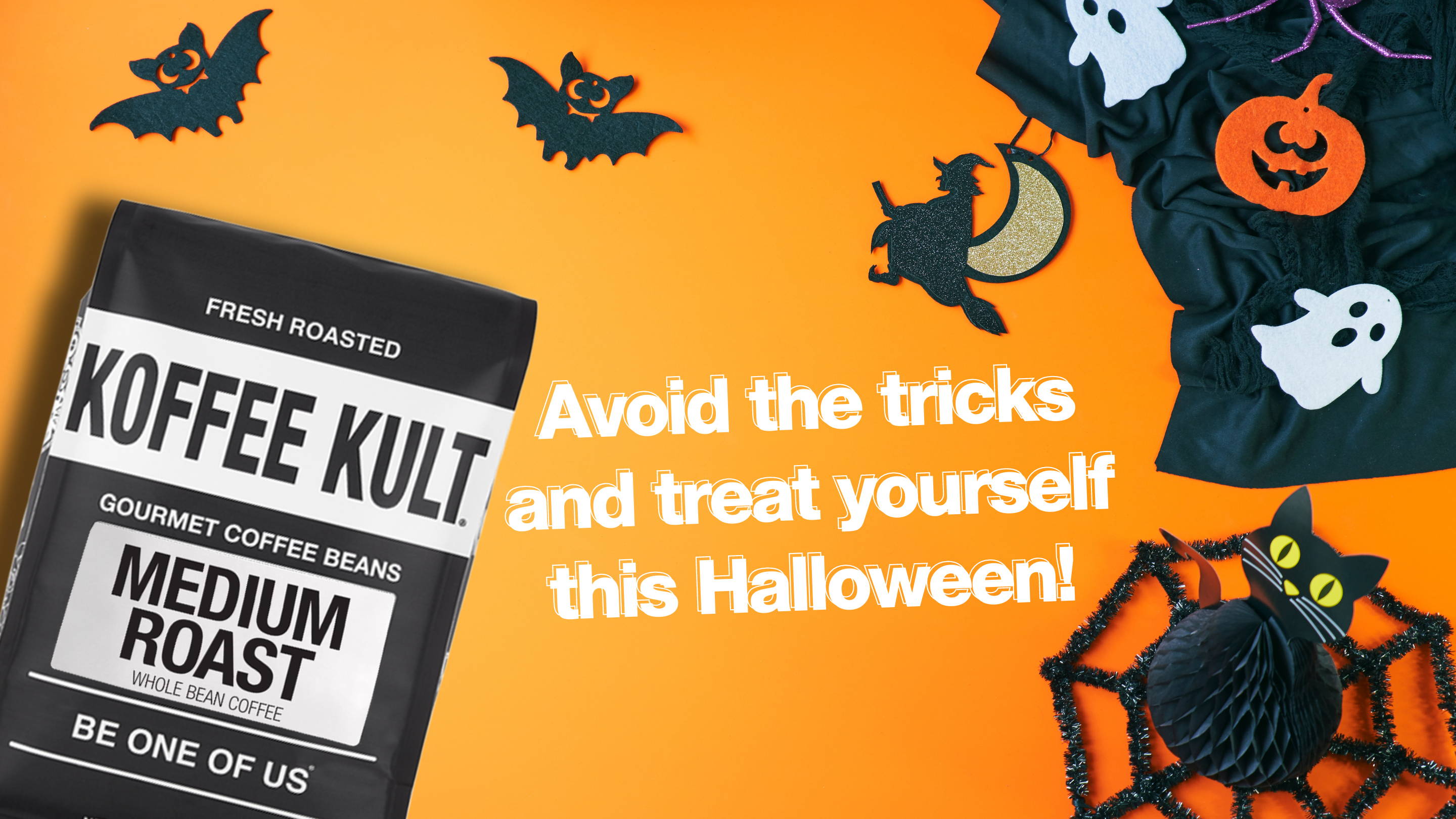 This Halloween make sure to TREAT yourself and skip the tricks with our favorite treat-worthy recipes below.
Ingredients:
6 tbs.Grass Fed Butter
6-8 tbs. Coconut sugar
1/4 cup Finely Ground Coffee Beans (Dark Roast Koffee Kult Coffee)
1 tbs. Molasses
1 tbs. Vanilla
Pinch of Salt
1/4 cup Dark Chocolate Chips
1/4-1/3 cup Pistachios or Pumpkin Seeds, chopped
Candy Thermometer
Medium sized pot
Directions:
Put the medium sized pot over medium low heat. Attach a candy thermometer to the side of the pot, making sure it's not touching the bottom. Prepare a baking dish with parchment paper or use a silicon baking dish (8X8).
Add the butter, coconut sugar, finely ground coffee grinds, vanilla and salt to the pan and stir. For the full directions, click HERE.
Ingredients:
Cake:
1 packaged of pound cake mix

¾ cup pumpkin puree

6 tablespoons of water

2 eggs

2 teaspoons pumpkin pie spice

1 teaspoon of baking soda
Topping:
½ cup walnuts or pecans (optional)

½ cup brown sugar, packed

¼ cup all-purpose flour

3 teaspoons butter, melted
Directions:
Preheat oven to 350°. In a large bowl, combine all of the cake ingredients one by one, and mix until batter is thick. Use a whisk or beat on low speed. Pour the pumpkin batter into a greased 9x9 baking pan. In a smaller bowl, combine the topping ingredients and mix with a fork.
Full directions can be found HERE.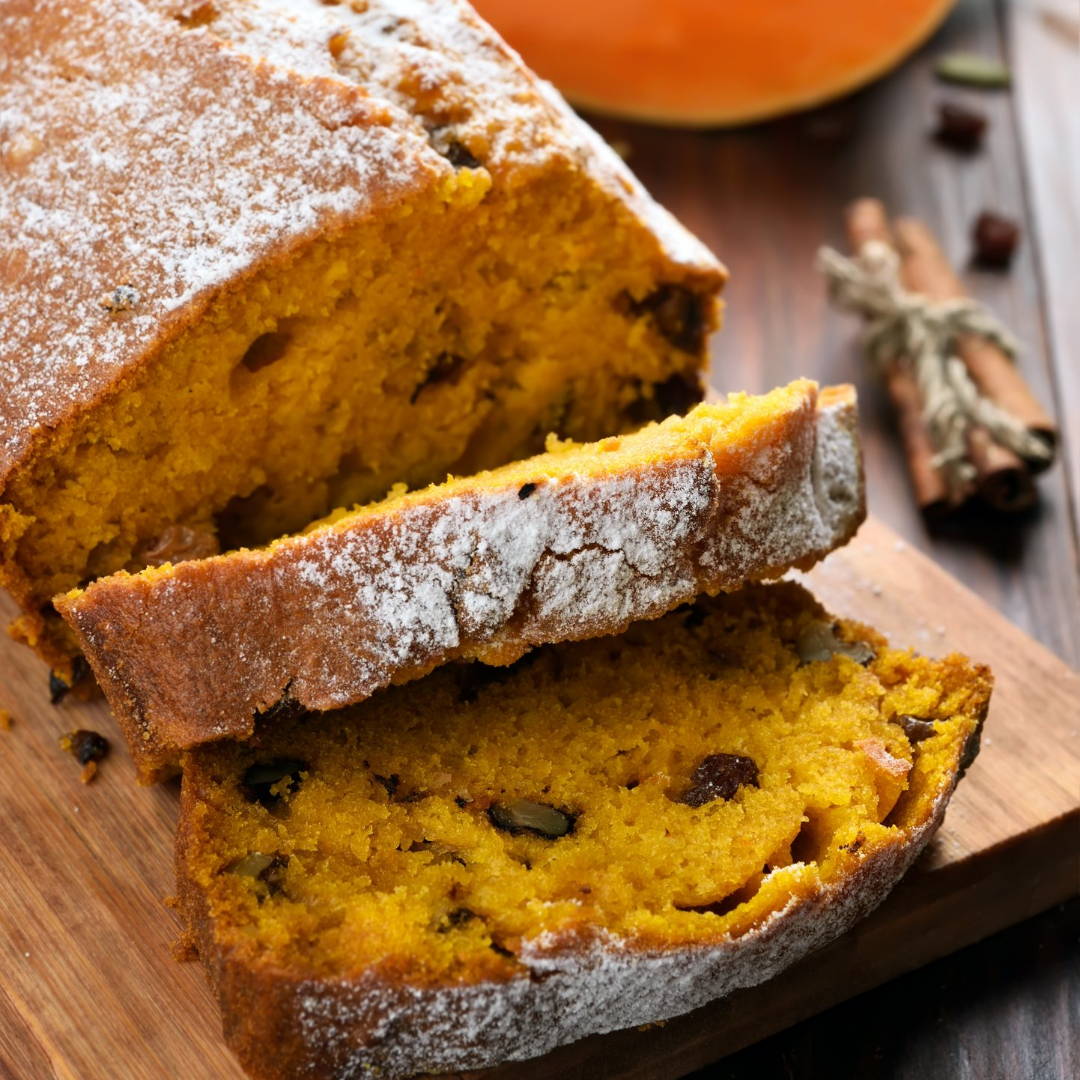 Pumpkin Chocolate Chip Bread
Ingredients:
Pumpkin Bread:
1 box pumpkin bread mix
3 eggs
1/2 cup vegetable oil
1 cup brewed Koffee Kult coffee
3/4 - 1 cup of chocolate chips (depending on your preference)
Icing:
1/4 cup brewed Koffee Kult coffee
3 cups powdered sugar
2 tbsp butter
Coffee Roasted Pecans:
4 cups pecan halves
1/4 cup sugar
1 tbsp ground Koffee Kult coffee
2 tbsp honey or sweetener alternative
Pinch of salt
1 tsp ground cinnamon (optional)
Directions:
Follow instructions on Pumpkin Bread Mix Box. Substitute 1 cup of water for brewed Koffee Kult coffee. Add chocolate chips to the mix. Bake at 350 degrees for 35-45 minutes or according to package instructions. Let the bread cool before adding icing.
Full directions HERE.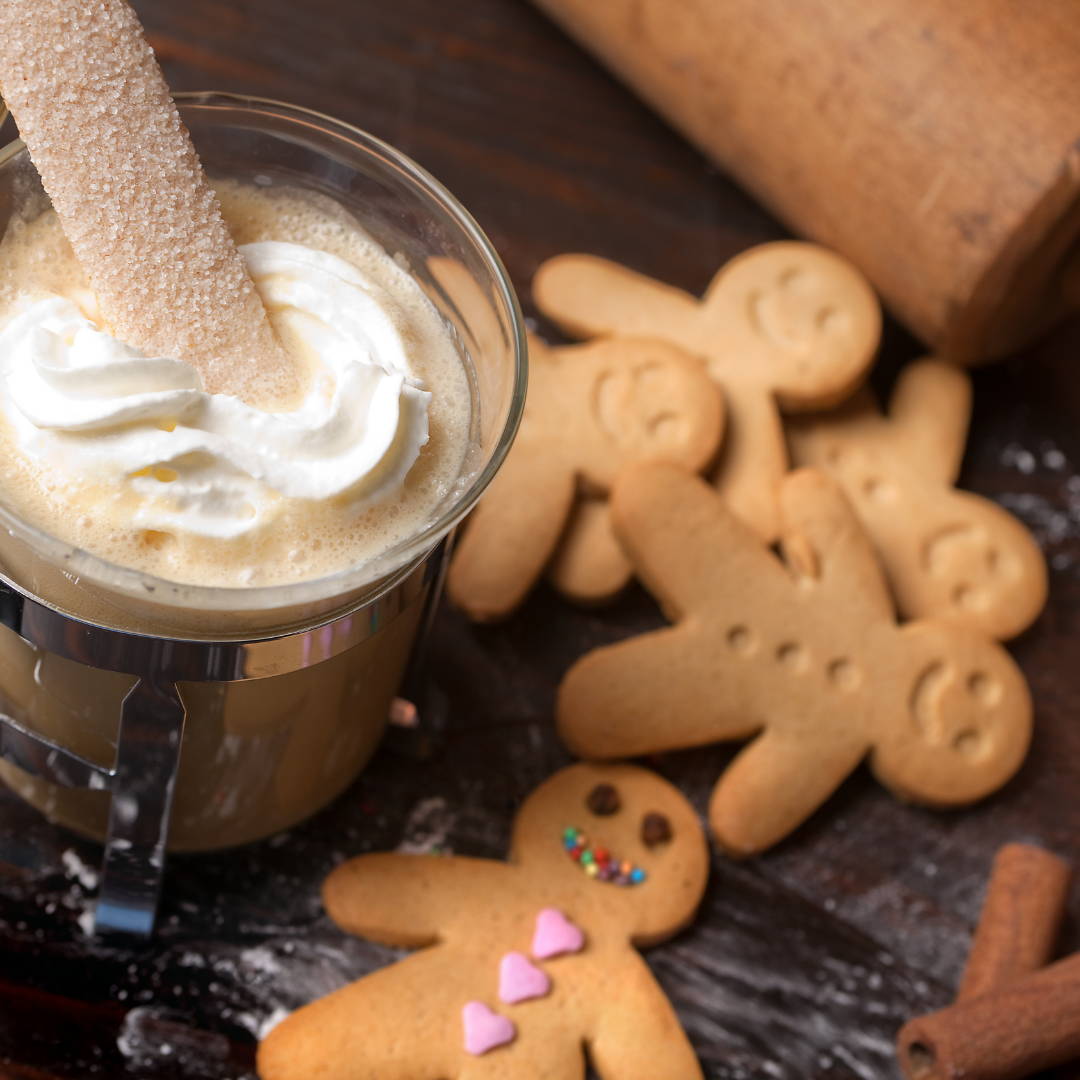 Drink gingerbread lattes all season long. It doesn't need to be the holiday season for you to enjoy a cup of this coffee decadency!
TheSkinnyNoodles created this delicious recipe using Koffee Kult beans! Get your cookie and coffee fix in one bite!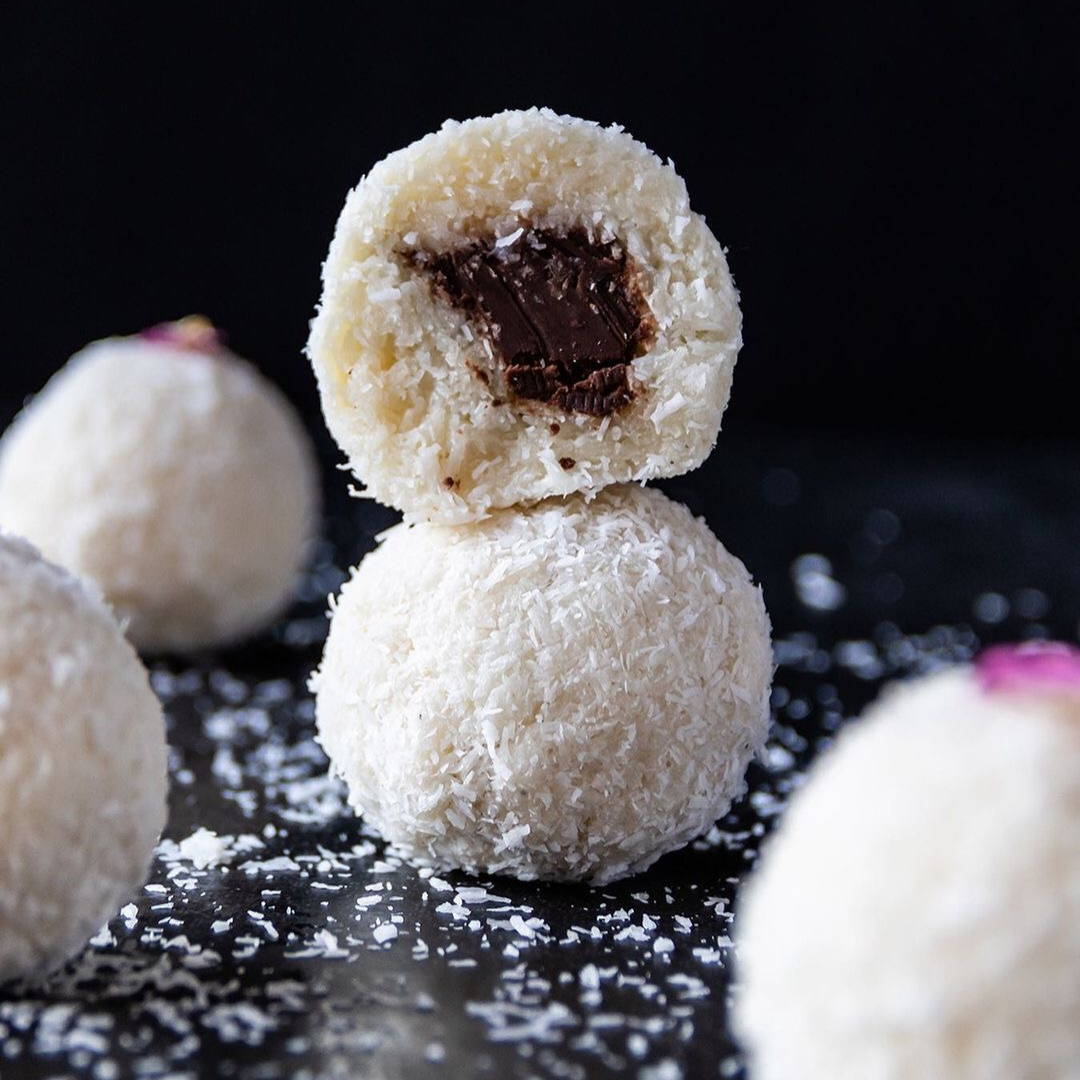 Looking for a sweet treat to try? TheSkinnyNoodles has done it again and created a delicious recipe using our coffee.
---