---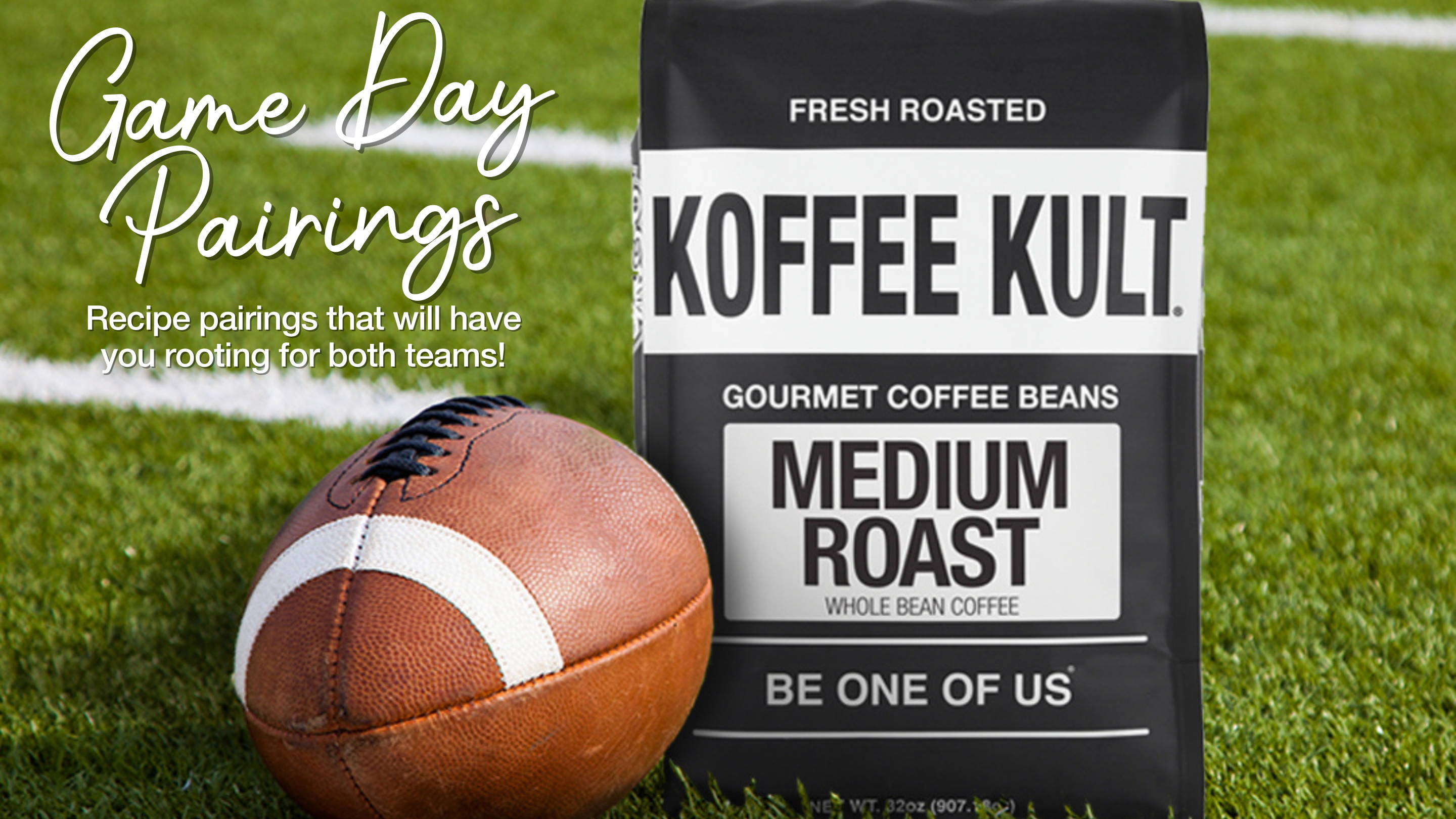 Why cook with Koffee Kult?
Koffee Kult roasts only 100% Arabica coffee beans.
---
Koffee Kult is Fair Trade - certified.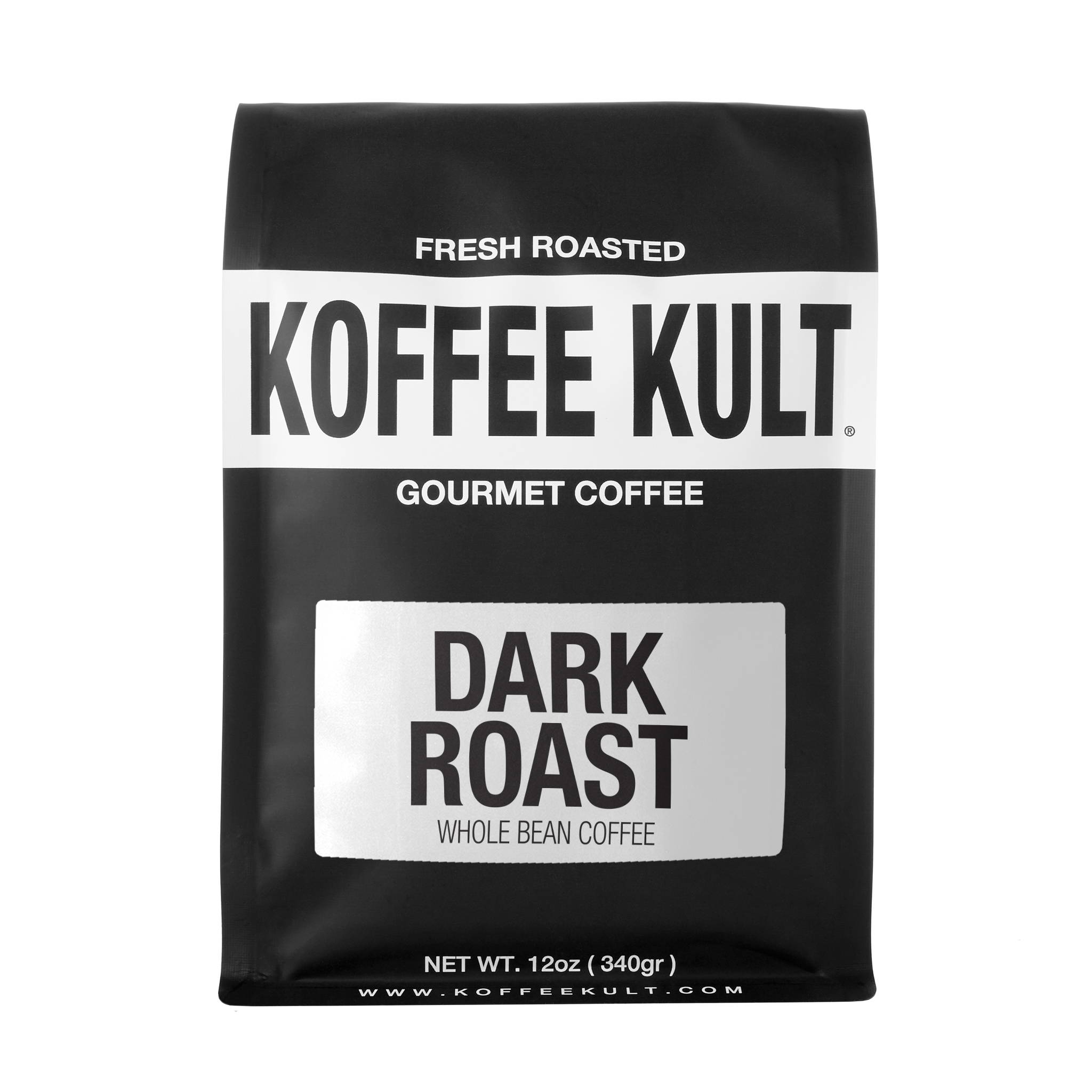 Check out our verified reviews HERE.
---
Koffee Kult roasts to order. Every bag ordered on our site will include a best by date as well as a roast date.
---
No fumbles with a pairing like this!
For appetizers, we are serving up Crusty Cheesy Coffee Potato Cups - recipe by Laura at Mother Would Know.
Crusty cheesy potato cups on their own are delicious. Laura took this appetizer and made it even better by adding COFFEE! We recommend pairing with Dark Roast.
Full recipe HERE
---
Thunder Bolt Rubbed Chicken with Apricot and Craisin Salsa

6 chicken thighs
Kult BBQ Rub
2 teaspoons ground Koffee Kult coffee
2 tablespoons light brown sugar
2 tablespoons red wine vinegar
2 tablespoons olive oil
1/2 cup sliced onions
1/2 cup dried apricots
1/2 cup craisins
Salt and pepper to taste
---
The Skinny Noodles: Eye Cracker Espresso Chocolate Chip Cookies
1 cup (2 sticks) unsalted butter, vegan
3 tbsps cold water
1 cup bread flour
.75 cup all-purpose flour
1.5 tsp salt
1 tsp baking soda
1 cup dark brown sugar
.50 cup white sugar
2 tsp vanilla extract
2 tsp Koffee Kult Medium Roast Coffee
1 egg (refer to your Egg Replacer measurement)
1 egg yolk (refer to your Egg Replacer measurement)
.25 - 1 cup semisweet chocolate chips, or of choice!
.25 cup Espresso Chocolate Chips (optional)
~1 whole bar dark chocolate, or of choice!
---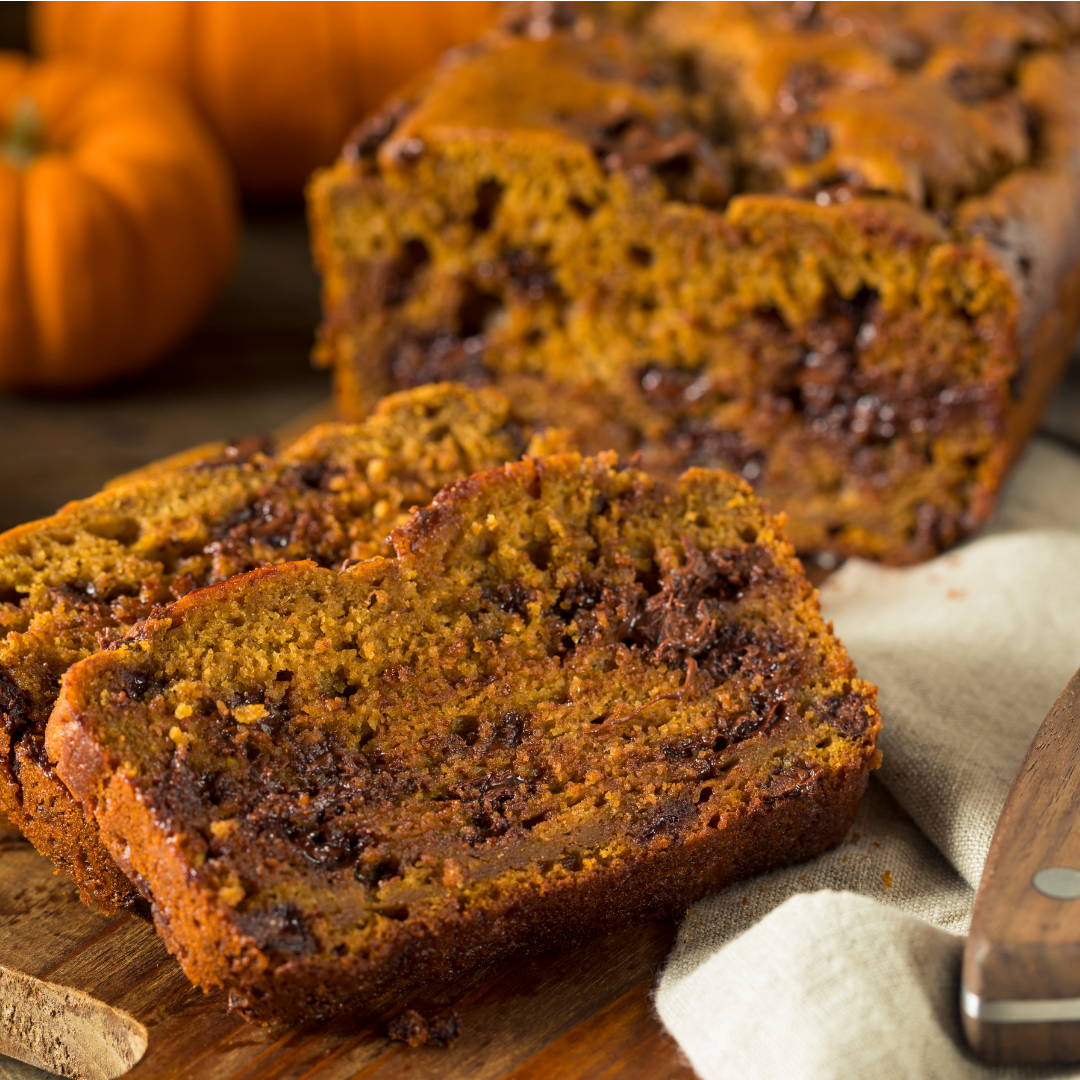 Coffee is not only a friend when cooking, but also a key ingredient in many recipes!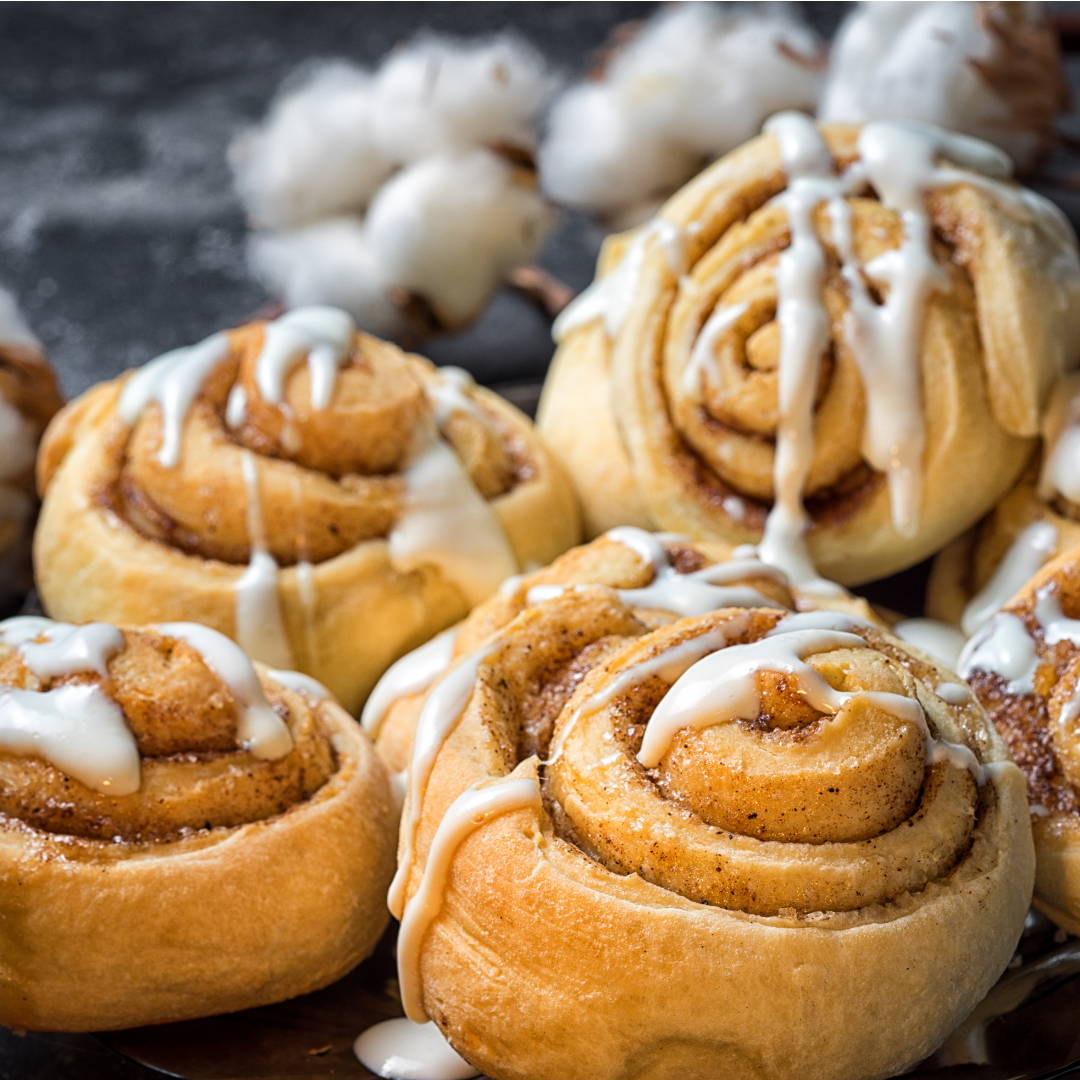 Cinnamon Roll with Coffee Glaze
Easily sneak in coffee to your favorite recipes, such as Cinnamon Roll Wreath with Coffee Glaze.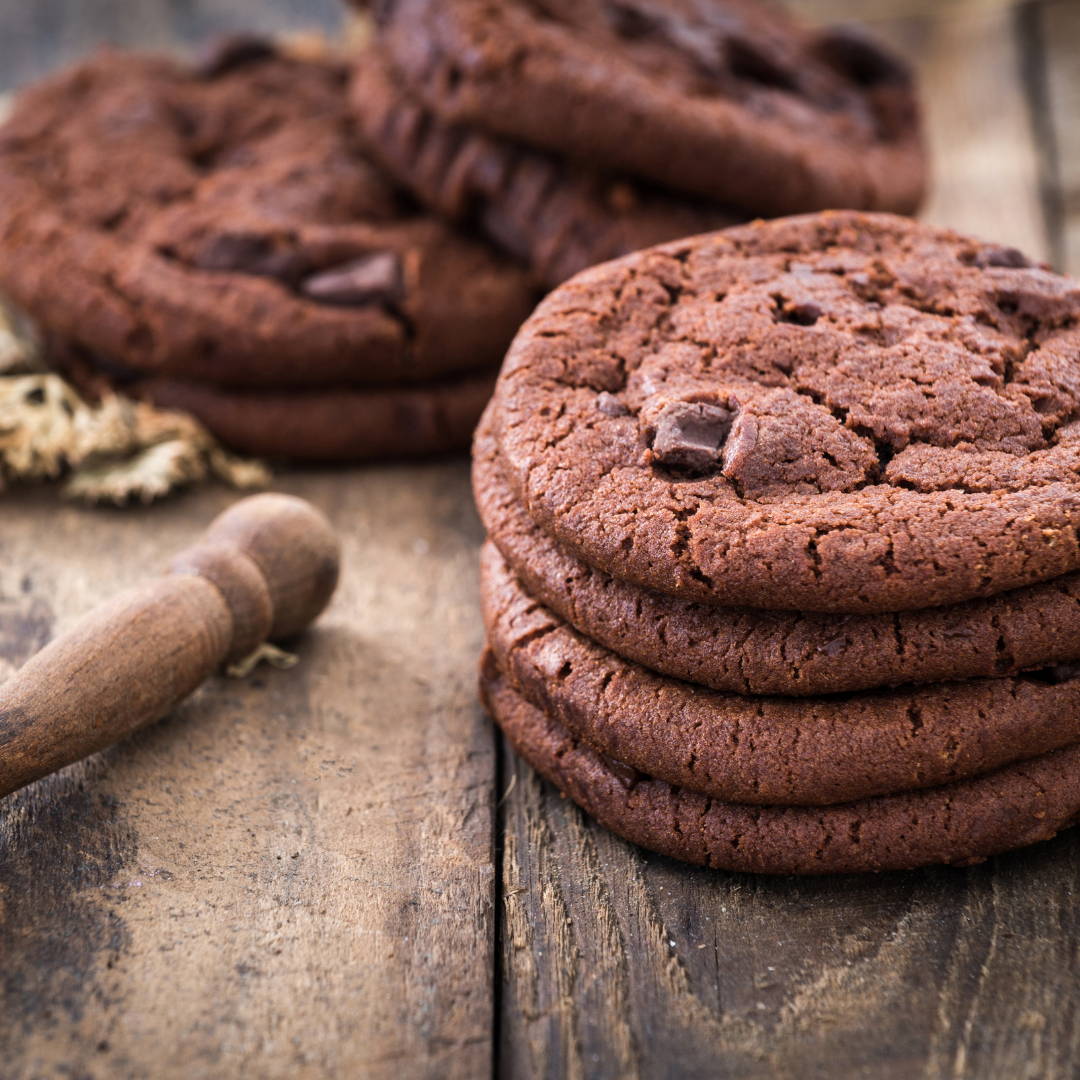 Caffeine Buzz Coffee Cookies
You can always find fun ways to satisfy your caffeine cravings, why not try it in Koffee Kult Buzz Cookies!
---