Valentine's Day Gift Guide
---
Valentine's Day Gift Guide

---
Valentine's Day is around the corner and we know just the pairings for that special someone in your life.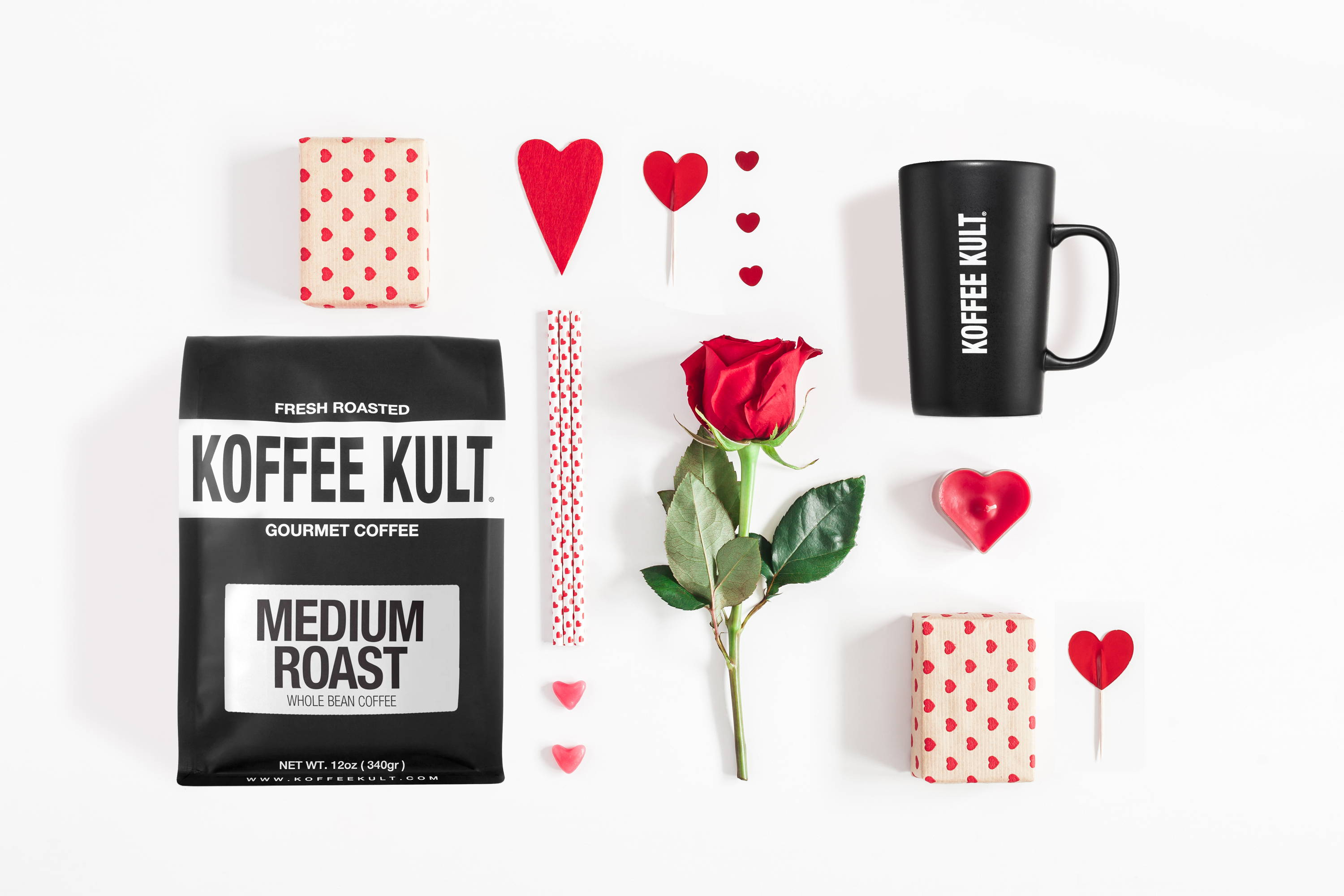 ---
For the ultimate coffee lover:

This gift pairing is for the coffee lover who is a tried and true Koffee Kult fanatic.
Koffee Kult's Dark Roast Coffee Beans produce strong, bold coffee. It is also the smoothest, cleanest tasting coffee out of our blends.
Nothing says "I love great coffee" like wearing this t-shirt around the house, while running errands, on a date, or even to sleep since it's so comfortable!
For the coffee adventurer:

This gift pairing is for coffee lovers who love to try new single origin options from around the world.
Colombia Huila coffee is handcrafted small-batch roasted coffee. We roast our coffee with a profiling process in order to ensure that each batch is consistently the same.
With a boastful aroma and sweet berry notes, there is no better way to start off your morning than with a cup of the hard to come by Ethiopian Harrar.
---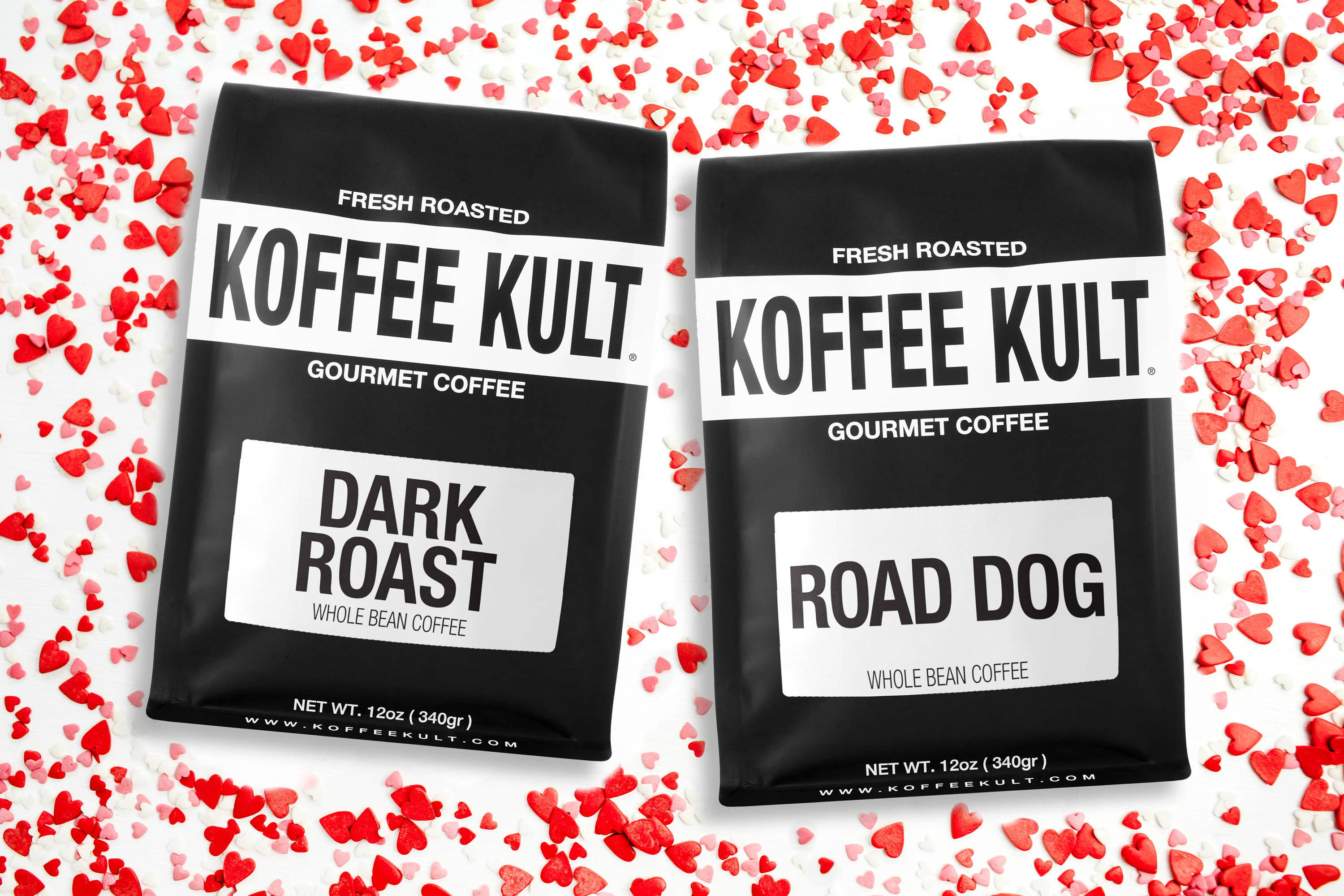 ---
Drink excellent espresso and then wear your love for excellent espresso on your sleeve. Wear it during daily activities and let the world know you have great taste.
Let the world know you have great taste and drink great espressos and rock this t-shirt during your day-to-day activities.
Koffee Kult's espresso blend combines coffee beans from Kenya and Central America that deliver fruity, bright flavor notes and a touch of sweetness.
The ideal pairing for a coffee beginner? Our smooth Medium Roast blend and our bestselling Insulated Travel Mug to pour it into.
Our medium roast coffee is less grainy than light roast coffee and has a balanced flavor, aroma, and acidity. Koffee Kult's Medium Roast Coffee Beans are a combination of beans from Brazil and Colombia.
Our travel mug is almost too good to be true. This one is a Kult fan favorite for a reason. This mug will keep your coffee warm for hours while also keeping iced drinks cold for up to 24 hours.
---