Koffee Kult's Valentine's Day Gift Guide
---
Valentine's Day Gift Guide

---
With Valentine's Day just around the corner, shop our gift guide and select the best gift for your loved ones!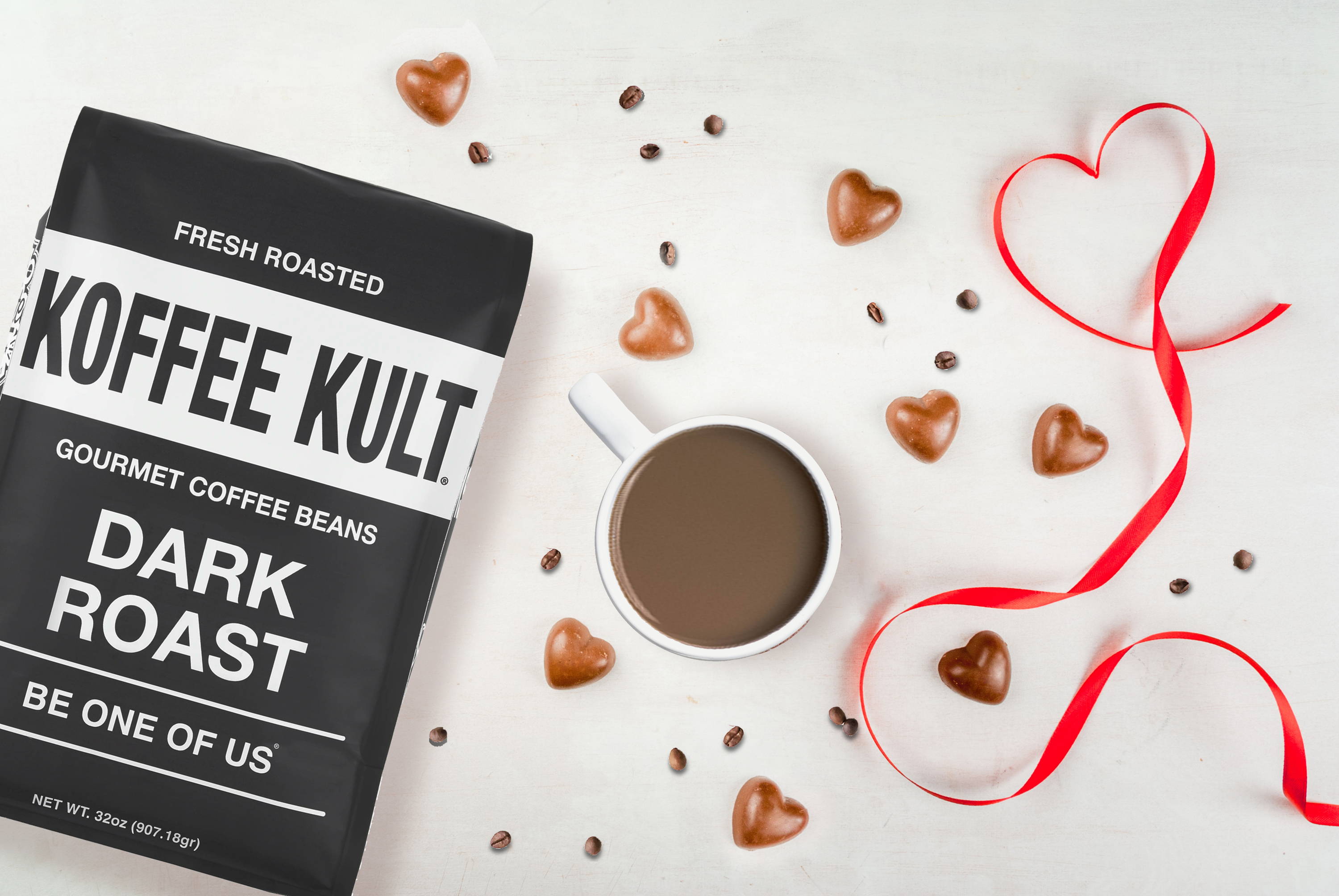 ---
For the ultimate Medium Roast lover:

This gift pairing is for the coffee lover who is a tried and true medium roast Koffee Kult fanatic.
Koffee Kult's Medium Roast Coffee is less grainy than light roast coffee and has a balanced flavor, aroma, and acidity. Surprisingly Medium Roast has more caffeine than the darker roasts.
This tank is perfect for that "Koffee Lover" in your life. Wear it around the house, while running errands, on a date, or even to sleep since it's so comfortable!
For the coffee world traveler:

This gift pairing is for coffee lovers who love to try new single-origin options from around the world.
This medium roast has a syrupy body with hints of chocolate and brown sugar. Its smooth and full-bodied flavor is the perfect gift for a coffee lover ready to try something new and delicious!
This coffee was grown in ideal growing conditions - soil, altitude, rainfall, and temperature - that combine to produce a unique coffee with a delicate aroma, mild body, and pleasing taste.
---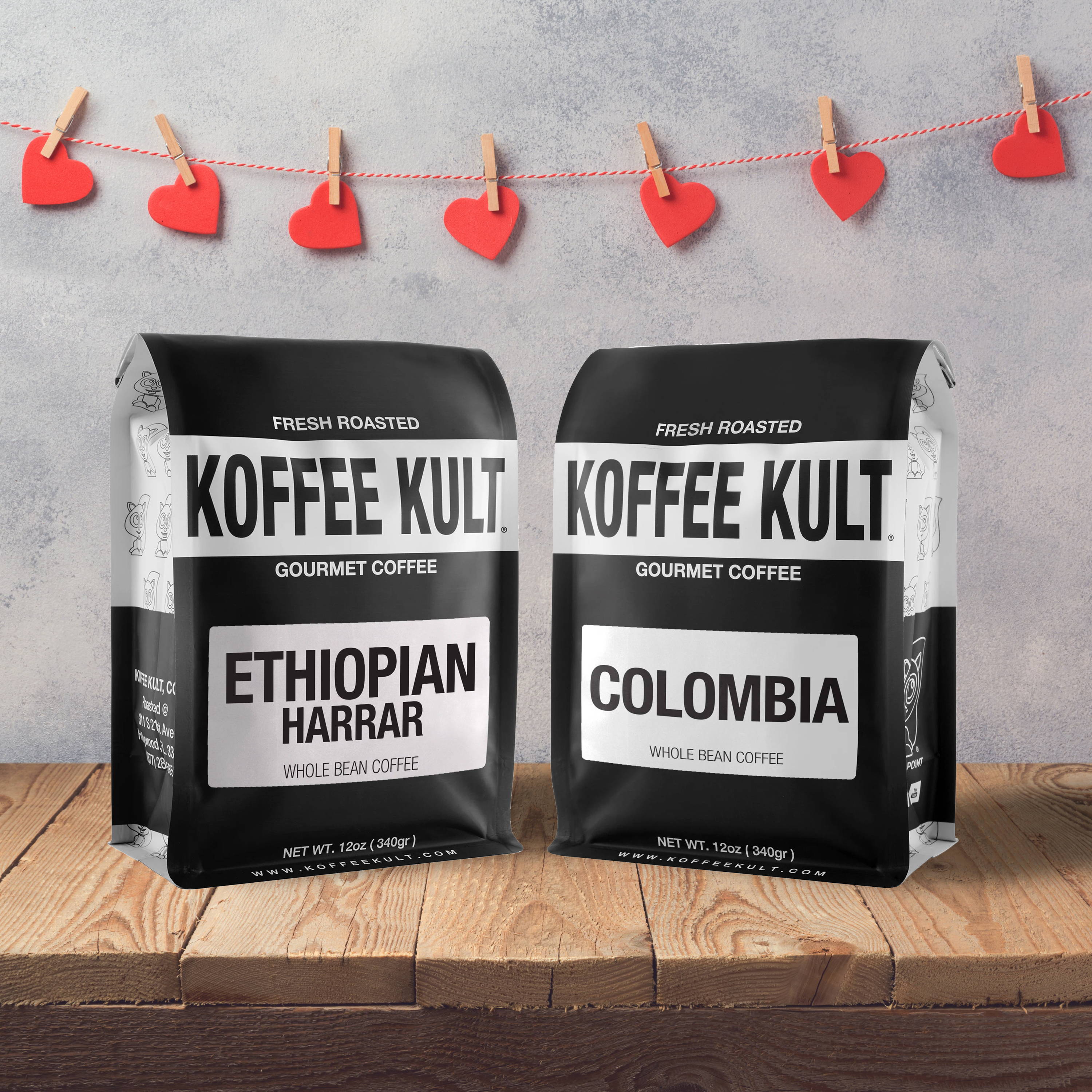 ---
For the French Roast lover:

French Roast Coffee is a dark roasted coffee with a deep smoky, charred taste to help you find a deep love with possibly your new favorite roast!
Koffee Kult Thunder Bolt coffee is a French Roast coffee for coffee drinkers that prefer a robust dark coffee. With cupping notes of earthy, molasses, smoke, and tobacco, full body with a long finish its the perfect match of taste and caffeine.
Enhance the taste of your French Roast with our French Press! Amplify your love of French Roast Coffee.
The ideal match for a coffee novice? Our Dark Roast blend and our top selling black Koffee Mug, the best way to start your mornings.
Koffee Kult Dark Roast Coffee Beans produce strong, bold coffee, but also the best smoothest, cleanest tasting coffee out of our blends. Our Dark Roast has a heavy body, smooth, cinnamon, and bright with a long finish.
Enjoy your coffee in a 16oz designer mug and show off your love for Koffee Kult. Nothing says "I'm drinking the best coffee" like sporting this black mug with our logo. Be One of Us!
---