TV Characters Who Love Coffee: Costume Inspiration for Halloween
We were recently inspired by one of our own Koffee Kult members who remarked on our latest post about coffee Halloween costumes, that we should create a blog about television characters who love coffee. Want to dress up with coffee in-hand, but do not want to be as direct and obvious about your love of coffee? Don't fret.  Check out our list below and let us know who you will be dressing up as this year!
1) Lorelai from Gilmore Girls: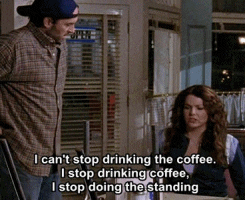 If you are writing a list about TV characters who love coffee, you must include coffee connoisseur, Lorelai Gilmore. We haven't done the math, but it's pretty probable that Lorelai may have drunk a cup of coffee at least once in each episode. 
2) Dale from Twin Peaks
Dale from the cult classic hit Twin Peaks frequently drank a black cup of coffee with a side of cherry pie between investigations. "I only have time for coffee." Us too, Dale.
3) Every characters on Friends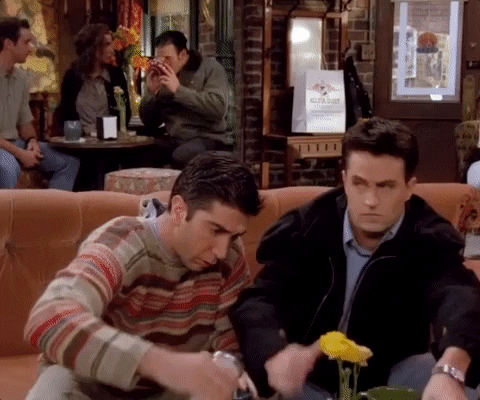 With the recent 25th anniversary celebration, it's important we include the cast of Friends on this list. I mean they spent most episodes at their beloved coffee shop - it'd be a disservice to not include them. 
4) Philip from Futurama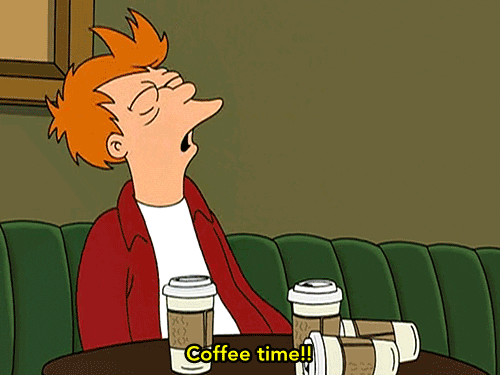 This choice is obvious. How many television characters have spent an episode drinking 100 cups of coffee? We'll wait.
5) Gibbs from NCIS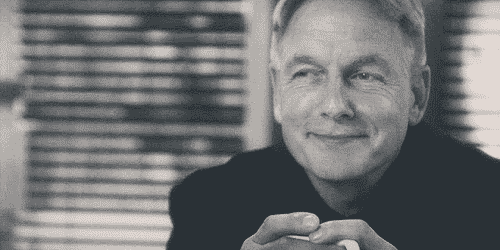 We can all learn a thing or two from Leroy Jethro Gibbs. Frequently seen drinking coffee on NCIS, he prefers it as is: black like the majority of our Koffee Kult members. 
Gifs provided by Giphy.
---