Labor Day Sale: Coffee Guide
Labor Day Sale Coffee Guide
Unsure what to buy during our Labor Day coffee sale? Look no further! Until 9/7/20, take $5 off select coffee orders over $30 with code: LABORDAY2020
Find our coffee bestseller picks below!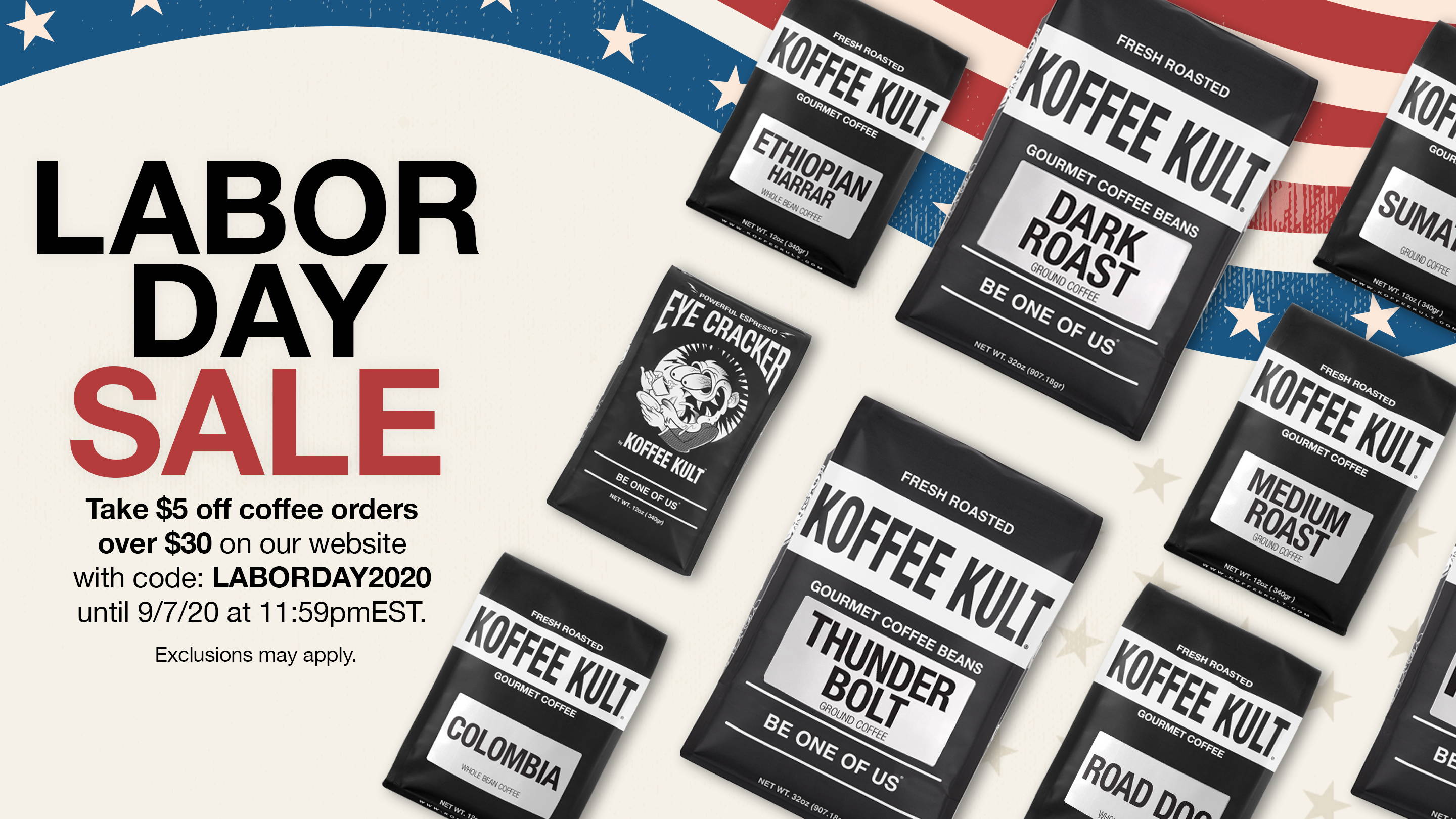 Ever wanted to try a new coffee blend but been wary of switching from your coffee favorite? Now is the time to give it a try!
At Koffee Kult, our premium coffee beans are roasted around the world so that we can deliver the best coffee you'll have ever tasted. We ensure ethical and sustainable practices in all of the coffee bean farms we work with and aim to bring you rainforest blend coffee beans that are freshly roasted with high standards of excellence. Whether you want a dark roast, medium roast, French roast, or our Eye Cracker espresso blend to keep you going throughout the day, you're sure to find a blend that meets your needs and satisfies your tastes.
Order Koffee Kult coffee today and satisfy your senses with premium coffee from around the world.
---
Stay cool this holiday weekend with Coffee Crunch Ice Cream!
Here's what you'll need:
1/4 cup hot water
2 tbsp Koffee Kult ground coffee
14 oz sweetened condensed milk
1 tsp vanilla extract
1 pint heavy whipping cream
Oreos to mix in
White chocolate or chocolate syrup for drizzle
---