Employee Feature: Meet Kayla
We always love to feature our customers, but today we are going to feature one of Koffee Kult's own employees, Kayla.
Kayla is on our production staff and a coffee lover.
Read our interview with Kayla below and shop her favorite picks!
1. How did you first learn about Koffee Kult?
I was introduced to Koffee Kult by my fiance's family, who already knew the owner Jamie.
2. What's your favorite aspect of working at Koffee Kult?
Learning what actually goes into getting you that great cup of coffee at home.
3. What are three words to describe Koffee Kult coffee?
4. Tough question, but what is your favorite Koffee Kult blend?
5. Even harder, what is your favorite Koffee Kult single origin?
6. What have you gained from working at Koffee Kult?
Knowledge about coffee that I didn't know before.
7. We need to know: what's your favorite coffee hack or trick to brewing the perfect cup?
Freshly ground coffee beans.
8. What do you pair your coffee with?
9. What's a great coffee quote to live by?
Life happens. Coffee helps.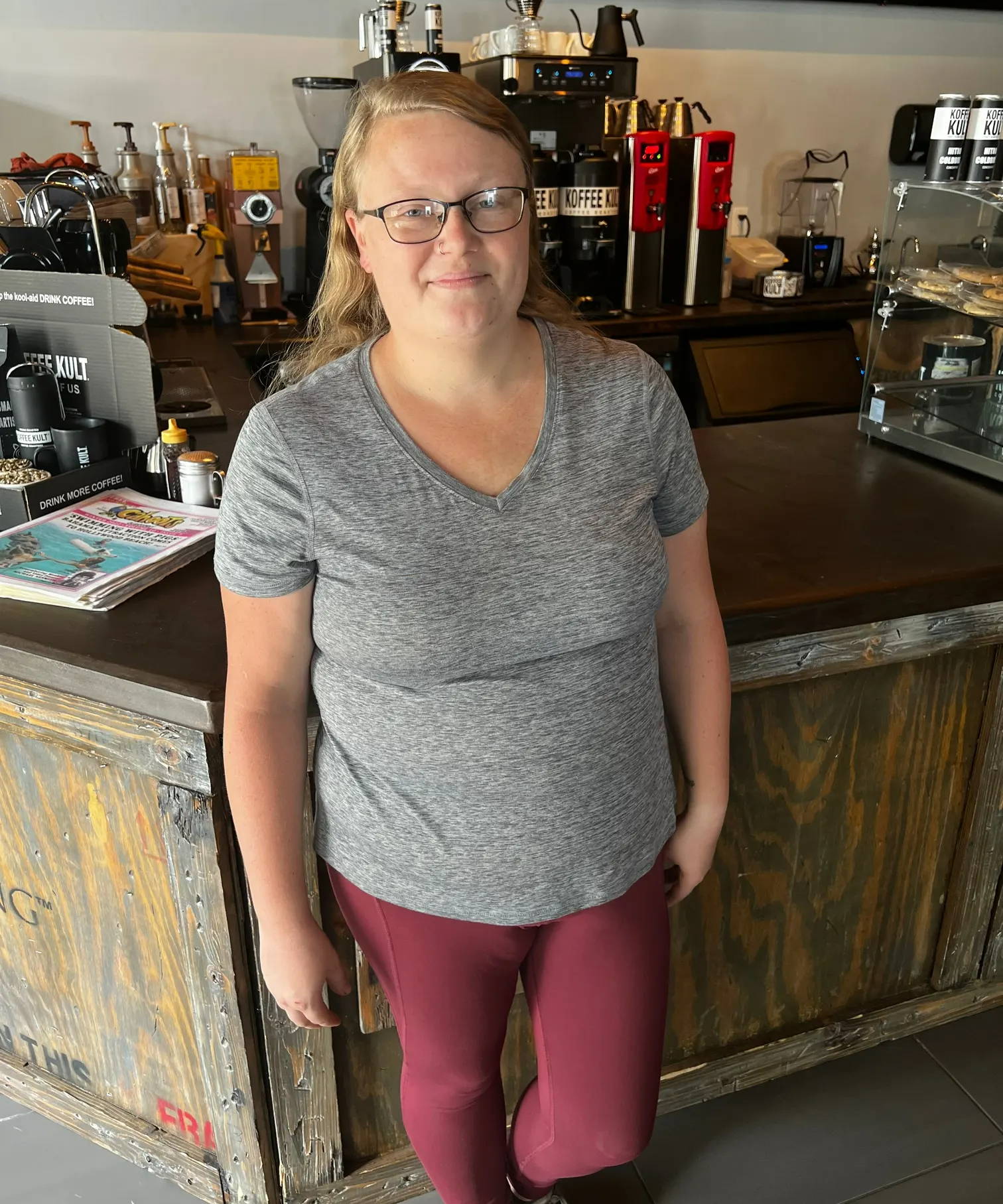 Shop Kayla's Favorite Koffee
---