Employee Feature: Meet Sarah
Employee Feature: Meet Sarah
We always love to feature our customers, but today we are going to feature one of Koffee Kult's own employees, Sarah.
Sarah is our Office Manager and while she was not originally a huge coffee lover, we brought her to the dark side.
Read our interview with Sarah below and shop her favorite picks!
1. How did you first learn about Koffee Kult?
I have actually known the owner for some time now and was excited to have the opportunity to work with him at Koffee Kult.
2. What's your favorite aspect of working at Koffee Kult?
The people and watching the process and passion that goes into each bag or cup of coffee.
3. What are three words to describe Koffee Kult coffee?
4. Tough question, but what is your favorite Koffee Kult blend?
I like to start my day with a latte and prefer to brew espresso using Medium Roast. It produces a nice balanced shot for my drink of choice!
5. Even harder, what is your favorite Koffee Kult single origin?
When I'm not drinking a latte, I enjoy a cold brew. When the Summer Cold Brew Blend is not in season, I brew Colombia Huila using the Toddy.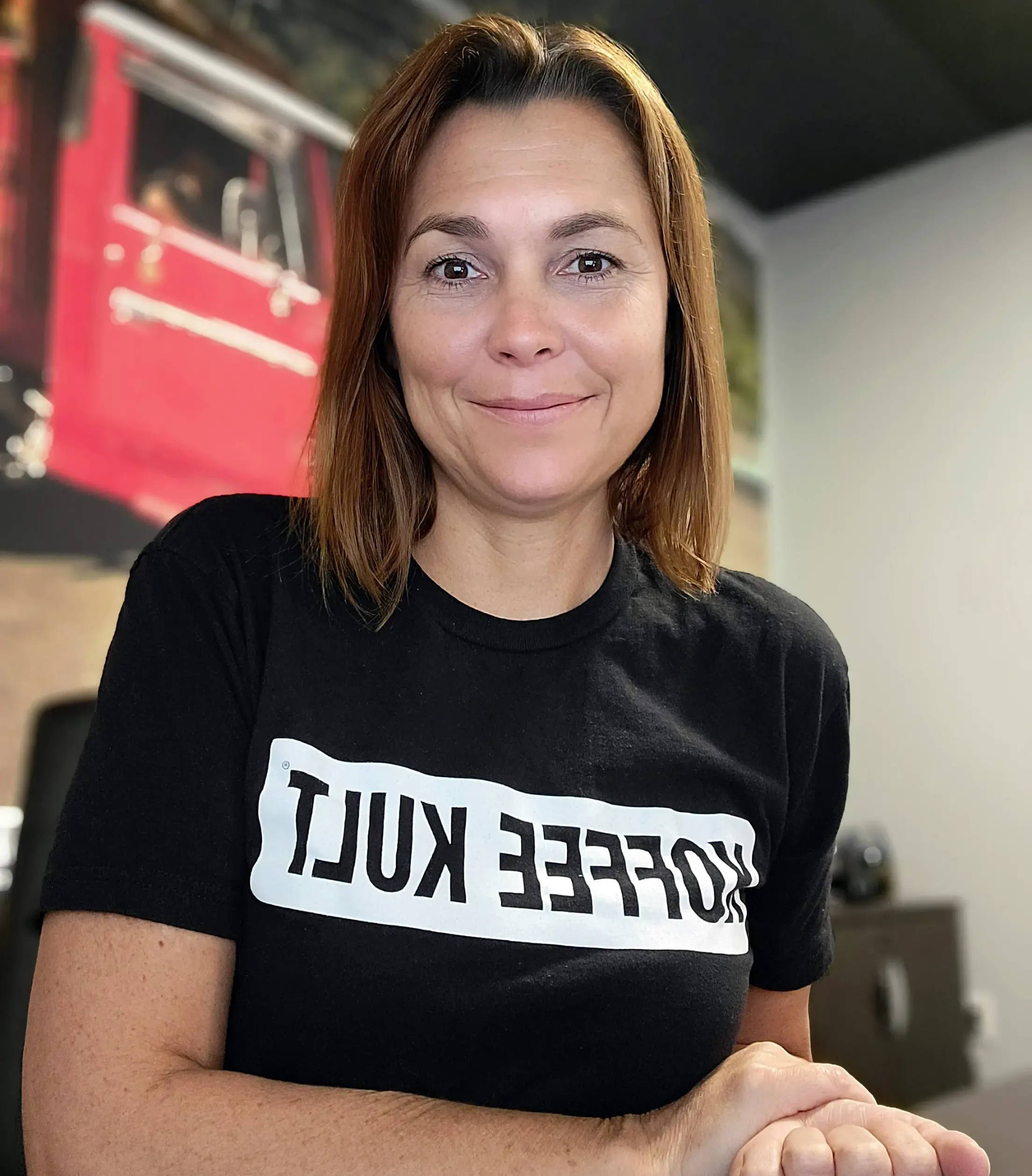 6. What have you gained from working at Koffee Kult?
A new appreciation for coffee and the true coffee lovers.
7. We need to know: what's your favorite coffee hack or trick to brewing the perfect cup?
Invest in a good grinder and grind your beans at home.
8. What do you pair your coffee with?
9. Coffee quote to live by: go!
A bad day with coffee is better than a good day without.
---
Shop Sarah's Favorite Koffee
---
---