We always love to feature our customers, but today we are going to feature one of Koffee Kult's own employees, Vance.
Vance loves experimenting with coffee and is our Shipping Associate.
Read our interview with Vance below and shop his favorite picks!
1. How did you first learn about Koffee Kult?
The owner is a family friend so I remember when Koffee Kult first started.
2. What's your favorite aspect of working at Koffee Kult?
My favorite aspect is that I get to spend all day smelling coffee.
3. What are three words to describe Koffee Kult coffee?
Balanced. Addicting. Perfection.
4. Tough question, but what is your favorite Koffee Kult blend?
5. Even harder, what is your favorite Koffee Kult single origin?
Costa Rica, Cumbres Del Poas.
6. What have you gained from working at Koffee Kult?
A new appreciation for good coffee.
7. We need to know: what's your favorite coffee hack or trick to brewing the perfect cup?
I put a little bit of sugar in the grounds when I use my french press, that way I have the perfect amount mixed into every cup.
8. What do you pair your coffee with?
9. Coffee quote to live by: go!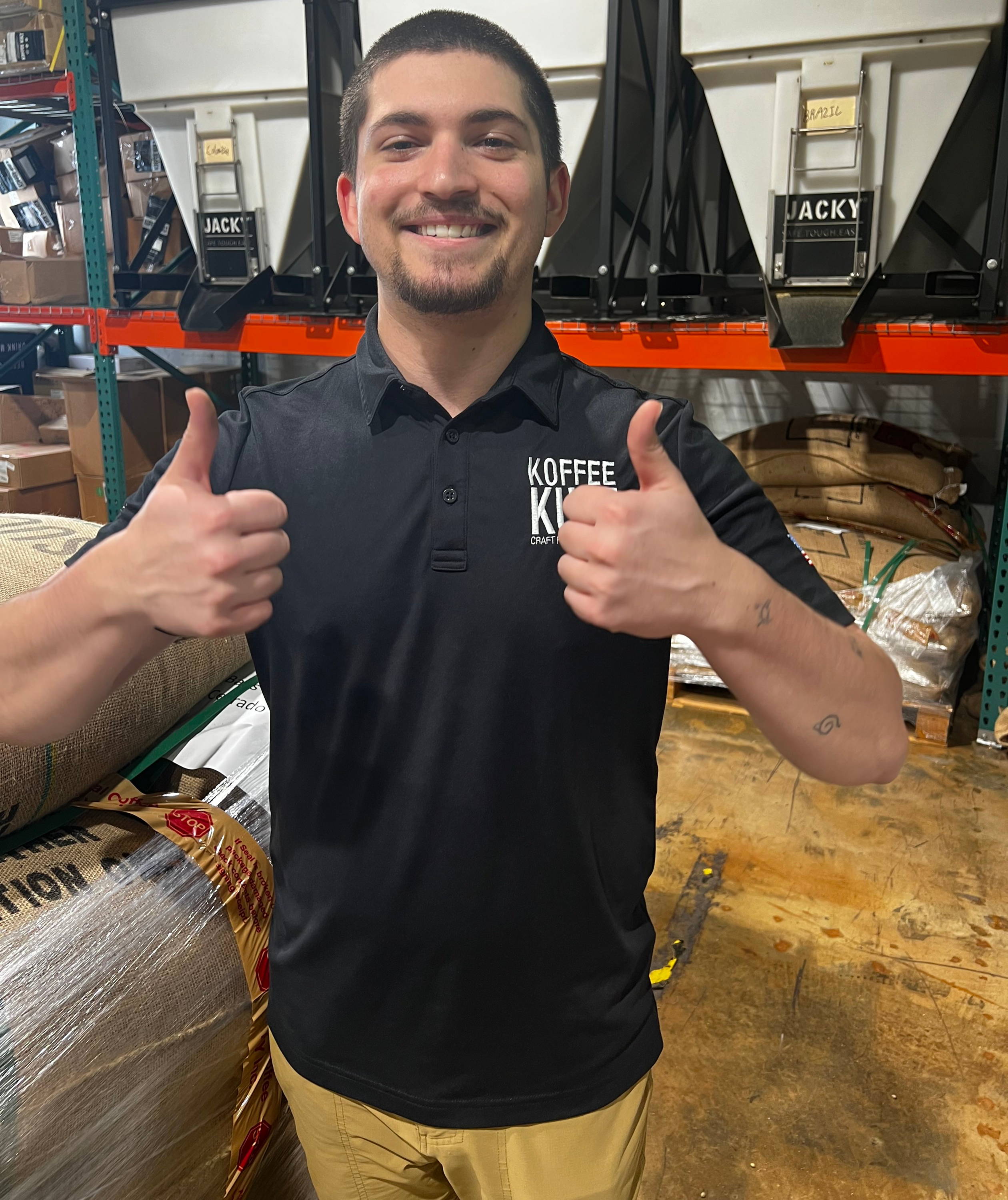 Shop Vance's Favorite Koffee
---