Employee Feature: Meet Valentina
Employee Feature: Meet Valentina
We always love to feature our customers, but today we are going to feature one of Koffee Kult's own employees, Valentina.
Valentina works in production and is also a skilled barista! We sat down with Valentina for a quick interview!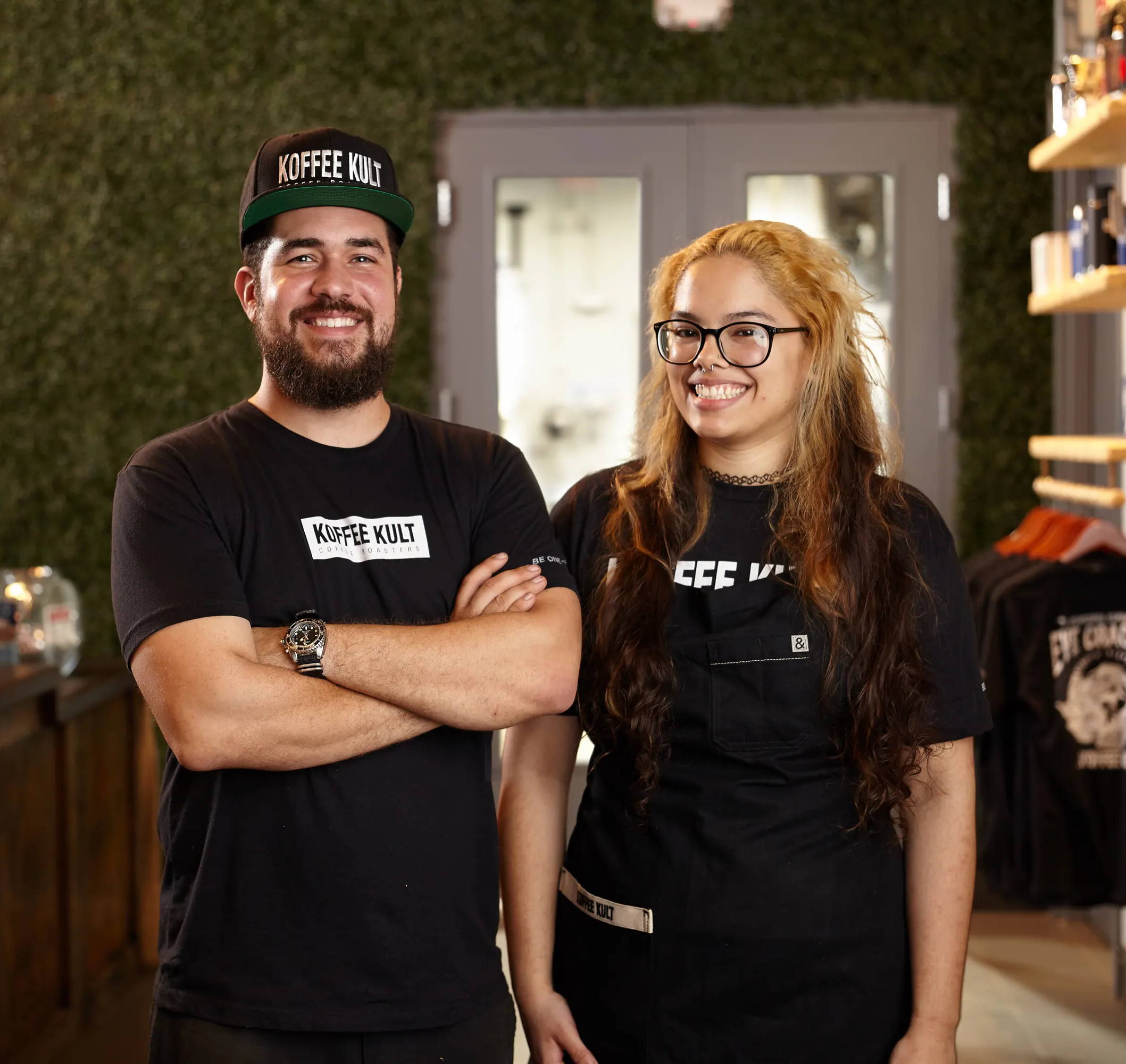 1. What's your favorite aspect of working at Koffee Kult?
My favorite aspect is the cupping process. I really enjoy learning about the process and being able to taste the coffee we get to cup for our quality assurance.
2. What are three words to describe Koffee Kult coffee?
Aromatic, flavorful, and fresh.
3. Tough question, but what is your favorite Koffee Kult blend?
4. Even harder, what is your favorite Koffee Kult single origin?
5. What have you gained from working at Koffee Kult?
I've definitely expanded my coffee knowledge especially working in production.
6. What do you pair your coffee with?
A small sweet or savory pastry!
7. Coffee quote to live by: go!
Life is too short for bad coffee.
---
Shop Valentina's Favorite Koffee
---