We always love to feature our customers, but today we are going to feature one of Koffee Kult's own employees, JD.
JD is a coffee addict and our Digital Marketing Director.
Read our interview with JD below and shop his favorite picks!
1. How did you first learn about Koffee Kult?
I noticed they were hiring and became immediately interested in joining the team.
2. What's your favorite aspect of working at Koffee Kult?
My favorite aspect is, for one, getting to drink the best coffee on the planet every single day. But also, the team we have here is great and makes the job a lot of fun.
3. What are three words to describe Koffee Kult coffee?
Sophisticated. Transcendent. Exquisit.
4. Tough question, but what is your favorite Koffee Kult blend?
I love all of our blends, but our Holiday Blend is phenemonal.
5. Even harder, what is your favorite Koffee Kult single origin?
Ethiopian Yirga Cheffe is heavenly.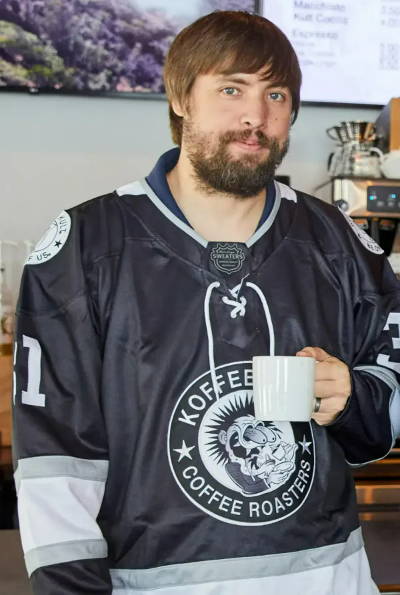 6. What have you gained from working at Koffee Kult?
Aside from learning a vast amount about the roasting process, it's incredible the difference between great coffee and those who clearly use lesser-grade beans.

7. We need to know: what's your favorite coffee hack or trick to brewing the perfect cup?
Measure your coffee and water. Having the right ratio is vital to extracting the best quality.

8. What do you pair your coffee with?
Homemade French Toast is the best.

9. Coffee quote to live by: go!
"Coffee is a language itself."
Shop JD's Favorite Koffee
---