Keep Your Space Cozy with Coffee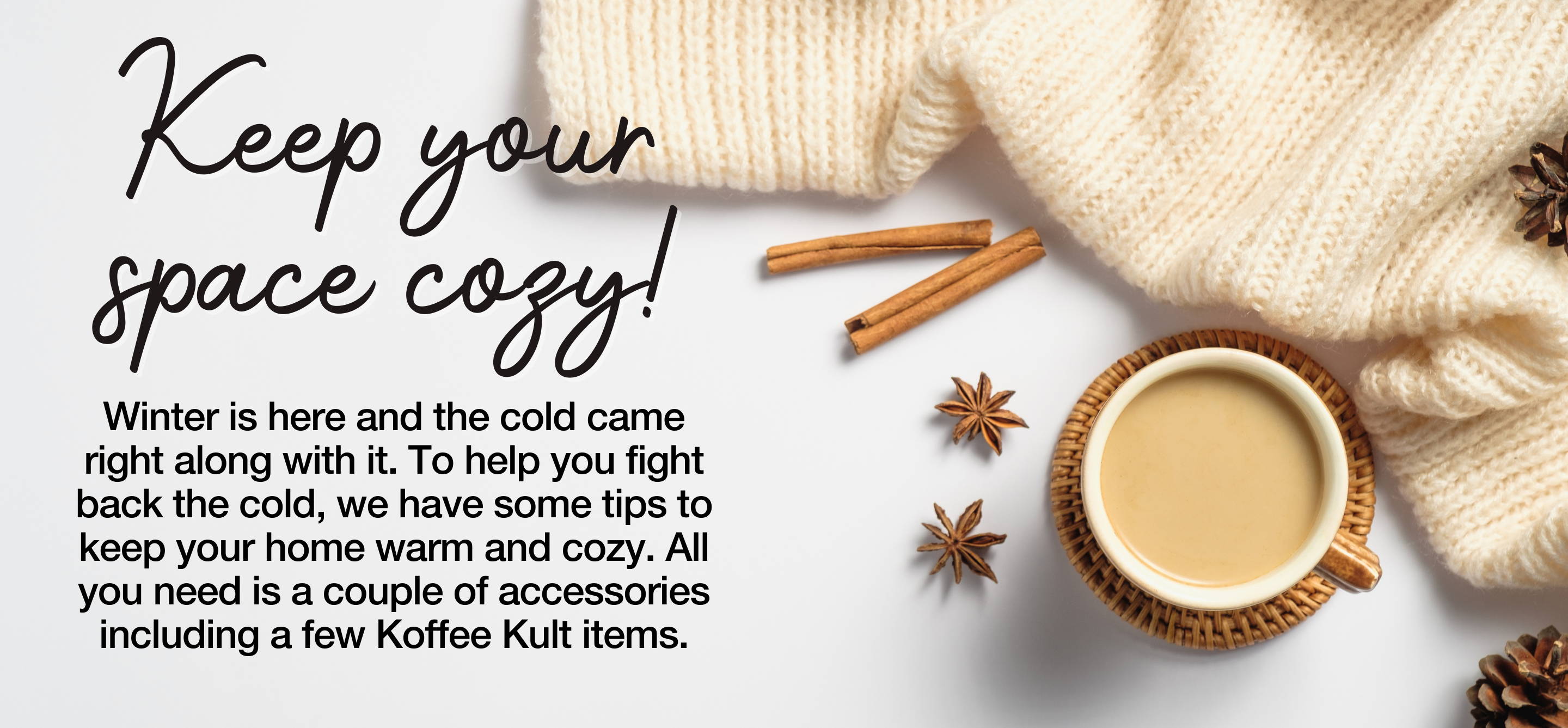 1) Create your space near natural lighting.
---
Natural lighting is important. Try to keep your windows as uncovered as possible to let all the light in. Even if it's cool outdoors, the natural sunlight can enhance your setting, warm up your room and make you feel like you're not stuck indoors.
2) Add lots of blankets to your space.
---
Add a few throw blankets around. You can even pick calming colors of your choosing to create the ultimate cozy and zen vibe. What feels more calming than having a blanket nearby to curl up into when it gets a little chilly?
---
3) Surround yourself with happy memories.
Fill your space with happy memories whether it's holiday cards or family photographs. Though it may not physically make you warmer, it definitely will bring some warmth into your heart! What makes you feel cozier than being surrounded by your loved ones?
---
4) Most important step: add coffee!
---
Accompany your movie, book, or music with a nice warm cup of coffee. Who needs a heater when you can enjoy a warm cup of coffee that makes you feel all warm and fuzzy inside?
6) Change your coffee routine.
---
Need a midday pick-me-up? Try our white chocolate latte recipe! Consider this to be a grownup version of the hot chocolate you drank as a kid. Coffee and chocolate is the best combination!
---
Fuzzy socks and slippers are essential to fully embracing the cozy vibe. Not a fan of either? Try a fluffy area rug to keep your feet warm and snug.
7) Keep your space clean!
---
Clean and declutter beforehand! Your space can affects yoiur mood. Cluttered house can = cluttered mind meaning you won't be able to fully relax while snuggled up!
---